Sowing Seeds For A New Hobby
by Andrew R.
Researcher
People are becoming interested in gardening as a hobby or as a way to generate their own food, and they've learned about the advantages of starting plants from seeds for the garden. It's simple to get hooked on seeing life grow from a little seed you personally tended. New hobbies have been sought after by many people. Gardening is a skill that the average person can readily learn, especially now that spring has just arrived and the days are getting warmer and longer. Many annuals, perennials, and vegetables are simple to cultivate from seed. It's an excellent approach to guarantee you receive the types you desire because many rare and heritage cultivars are only accessible from seed.
Sowing Seeds: How to Get Started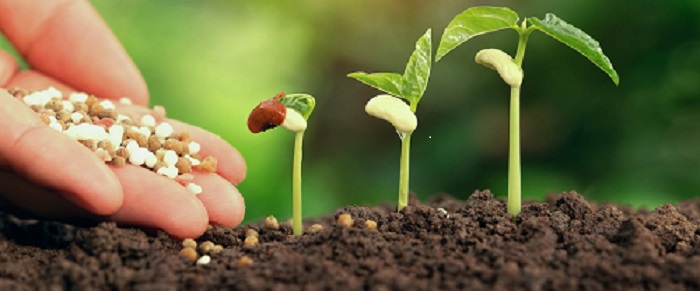 1. Decide The Plants You Want To Grow
Choosing the plants that will go in the garden is the first step in starting one. Basil, thyme, mint, and rosemary are a few simple herbs to cultivate and are all beneficial in a number of dishes. The soil in Pennsylvania is suitable for growing a variety of crops, including peppers, tomatoes, and cucumbers. There are annuals and perennials to consider while thinking about flowers. While perennials bloom for several years but often have a shorter bloom season, annuals require regular planting and have longer bloom seasons. Local gardening supply stores have these seeds, bulbs, and plants, or you may get them online.
2. Know When To Plant Seeds
Know when the earliest and final frosts often occur in your region. To find out how far in advance to start your seeds for the garden inside for spring planting, see the directions on the seed packaging. In order to determine the best time to plant in the fall, subtract the number of days or weeks left before harvest from the date of your first typical frost.
3. Choose Your Gardening Area Carefully Before Sowing Seeds
A flat area is considerably simpler to plant on than a sloped surface when deciding where to place a garden. Each plant's exposure to sunlight is also significant. When choosing a location for the garden, be sure to take the amount of sun the plants require into account by checking the tags on the plants. The sod must be removed and the soil must be ready for planting before planting may take place in the selected location.
4. Follow the Instructions
Before you plant, learn about the specific requirements for each species of plant. Basic information, including when to sow, seed depth, time of germination, fertilization needs, and transplanting suggestions, may be found on seed packs.
· Before planting, seeds for the garden could need to be presoaked, refrigerated, or both.
· Some seeds for the garden require darkness to germinate, while others should be covered with a thin layer of dirt, and yet others should be left uncovered.
· Be aware of germination timings. While some seeds take as little as a few days to sprout, others might take up to several weeks.
5. Maintenance
After planting is finished, upkeep must be performed. This include providing the plants with the water they require and maintaining weed-free plant beds. A plant's requirements for water vary depending on its species and age. Plants may require less water as they get larger.
Conclusion
Whether one decides to grow vegetables, herbs, or flowers, each has its own special benefits that are a delight to the senses. Gardening is a simple way to pass the time during this quarantine, even if it takes labor to put them up and maintain them.
Sponsor Ads
Report this Page
Created on Dec 15th 2022 03:52. Viewed 58 times.
Comments
No comment, be the first to comment.