Replace Cataract Lens With Painless Surgery At Top Eugene, OR Vision Center
by PRC Agency
PR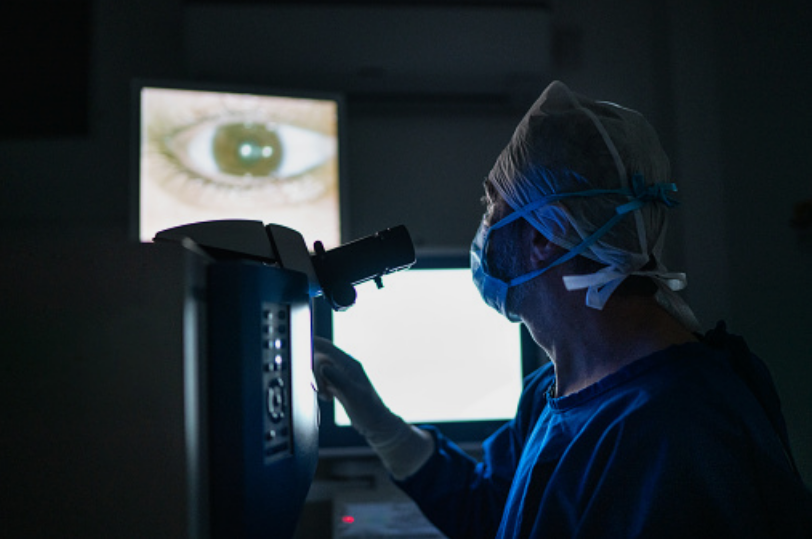 Did your eye doctor tell you that you need to have cataract surgery, but you're afraid of the procedure? Book a consultation at Pacific ClearVision Institute to get a complete explanation about the surgery.
The team at this clinic works with you and your primary eye doctor to assess the degree of your cataracts and determine whether lens replacement surgery is the right option.
Visit https://pcvi.com/treatments-eugene/cataract for more information.
If you have been diagnosed with cataracts, you can have lens replacement surgery at Pacific ClearVision Institute (PCVI), which uses the most advanced technology to tailor treatment to your specific needs.
Cataract surgery involves removing the eye's cloudy natural lens by painless microsurgery and replacing it with a new artificial lens that will give you clear vision.
PCVI explains that this surgery is performed using high-frequency ultrasound to soften the cataract, allowing it to be vacuumed out through an incision so tiny that no stitches are required.
Three cataract surgery options are offered at PCVI. The first involves replacing the clouded lens with a basic lens. You will need to continue wearing glasses after the surgery.
The second option includes the use of a laser for the first half of the surgery, correcting astigmatism and allowing the patient to see either near or far without glasses after surgery.
The third option also uses a laser for part of the procedure and involves replacing the clouded lens with an advanced lens to provide clear vision for distance, computer work, and reading without glasses.
While the first option is often covered by insurance, the second and third options are only partially covered. The laser portion to correct vision and the advanced lens are generally not covered.
Whichever option is chosen, you can go about your normal activities right after the procedure since the surgery is performed under local anesthetic without needles, stitches, or patches and can be done in as little as 10 minutes.
Recovery is very quick. Improved focusing is noticed the next day and continues to improve until a week after the procedure when the patient's vision is deemed stable. The need for glasses will be decided three to four weeks after surgery.
A satisfied patient wrote, "Glasses no more! Dr. Ambati removed cataracts and implanted optional multifocal intraocular lenses in both eyes. After wearing glasses for 58 years, it seems like a miracle to just wake up, open eyes, and see without groping around for my glasses."
Wouldn't you love to have clear vision in your future? Pacific ClearVision Institute can help you achieve that.
Call PCVI at 541-343-5000 to book a consultation or go to https://pcvi.com/treatments-eugene/cataract for the information you need.
Sponsor Ads
Report this Page
Created on Jun 23rd 2022 02:07. Viewed 63 times.
Comments
No comment, be the first to comment.