Religious Text E-Book Platform Has Immersive Combined Audio & Reading Experience
by PRC Agency
PR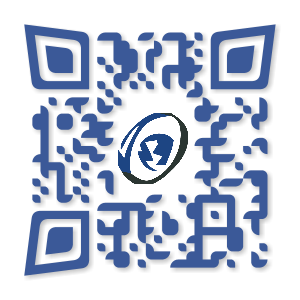 If the Bhagavad Gita or the Holy Bible have long been on your to-read list, but you've been put off by the fear you won't fully understand the language, or maybe just by the image of being stuck lugging all these brick-like books around, Sacred Traditions has a novel solution with the Ocean 2.0 Reader. They know that almost nobody knows what privily, usury or wroth mean, and they know that almost everybody is going to stumble over those words when trying to read them.
That's why the Ocean 2.0 Reader's simple yet sophisticated interface offers you an immersive combined audio and reading experience of some of the world's most significant and enduring texts. The new platform contains a multitude of spiritual and biblical texts from all the world's faiths, including Christianity, Islam, Hinduism, Buddhism, Judaism, Jainism, Taoism, Bahá'í, Confucian and Zoroastrian.
Go to https://oceanlibrary.com to find out more.
In a world that seems more divided along cultural and religious lines than ever, and in a year of unparalleled conflict and global suffering, the makers of the Ocean 2.0 Reader believe that understanding is the pathway towards empathy and global harmony.
As such, they believe that the books are suitable both for studied and learned theologians as well as everyday citizens like yourself who simply want to connect with and learn more about the world's diverse religions.
In addition to the multi-modal reading experience Ocean 2.0 offers, it also has a built-in study and research functionality. This connects you with a plethora of concise but informative commentaries on these critical works, offering context and suggestions for further exploratory reading.
Through its easy-to-use category-based interface, you can quickly access an array of texts from your chosen religious ideology or ideologies.
Popular new texts in their growing library include The Book of Psalms - Tehilim, as traditionally ascribed to King David. This influential book has had a long significance to both the Christian and Jewish faith, and individual psalms are still recited and sung at key dates in the religious calendar and in weekly services. You may know this book by its famous messages, such as that which appears in Psalm 23: "The Lord is my shepherd; I shall not want."
Just try for yourself listening to the stunning narration at https://oceanlibrary.com/book-of-psalms-tehilim_david
Sacred Traditions is proud to be offering you this comprehensive and immersive experience of the world's most beloved theological texts with the Ocean 2.0 Reader.
A spokesperson for the platform's developers said, "Ocean 2.0 is a custom e-book reader designed for exploration and study of the sacred literature of the world's religious traditions. It provides an immersive audio-integrated reading experience and useful study and research tools."
If you've been putting off commencing your theological self-education, the day has arrived to start reading with Ocean 2.0.
Visit https://oceanlibrary.com to peruse this free library of immersive literature today.
Sponsor Ads
Report this Page
Created on Jul 7th 2022 02:19. Viewed 56 times.
Comments
No comment, be the first to comment.