Reduce Your Energy Bills By Installing Solar Power Panels In Annapolis MD
by PRC Agency
PR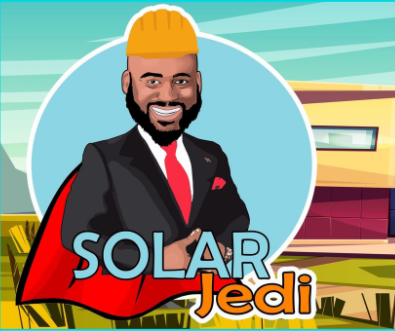 Do you want to save money AND save mother earth at the same time? It's a win-win! Switch to solar power today by booking a consultation with Solar Jedi Empire LLC.
The company offers solar panel design, budget consultation and materials selection, and rooftop panel installation. Solar Jedi Empire is on a mission to encourage people in Annapolis and surrounding areas to live more sustainably by switching to solar power.
Go to https://www.thesolarjediempire.com to find out more!
If you own a home in the area, Solar Jedi Empire can help you to substantially reduce your electricity bills by embarking on sustainable energy solutions. If you decide to switch to solar energy, you will also have the opportunity to get a 26% federal tax credit in cash and save an average of $1,500 in energy expenses annually. The amount of savings could be even higher if you live in a place enjoying sunlight exposure, or if your home has a big roof.
An inexhaustible resource, solar power is one of the most sustainable, beneficial, and cleanest sources of energy. Unlike fossil fuels that emit significant amounts of pollutants and ecological contaminants to generate electricity, solar power produces no harmful emissions when converting the sun's radiation into electrical energy.
Solar Jedi Empire LLC offers a wide range of solar panel installations, including photovoltaic systems, which capture energy directly from solar radiation. They work by utilizing solar cells that transform light (photons) into electric energy (electrons). Photovoltaic panels are known to be among the most efficient solar systems, providing higher power output and durability and requiring the least roof space.
After contacting the company, a team of technicians will visit your home to discuss your energy requirements, budget, and financing options. An in-house designer will then carefully map out the panel installation plan based on your property's structural integrity and roof layout. During the setup and construction phase, the panels will be placed where they can capture the optimum amount of solar rays.
A spokesperson for Solar Jedi Empire says, "As one of the trusted solar companies in Baltimore, our goal is to bring sustainable energy to homes and businesses to achieve a healthier environment. For quite a while, we have been trusted within the industry to provide expert solar power services to local clients."
Start saving on electricity bills today! Call +1-443-680-6733 to find out how!
Visit https://www.facebook.com/The-Solar-Jedi-289742511525323 for more details.
Sponsor Ads
Report this Page
Created on Jun 23rd 2022 19:43. Viewed 173 times.
Comments
No comment, be the first to comment.