Own The Car Of Your Dreams With Vorlex NFT Marketplace: No Credit Check Needed
by PRC Agency
PR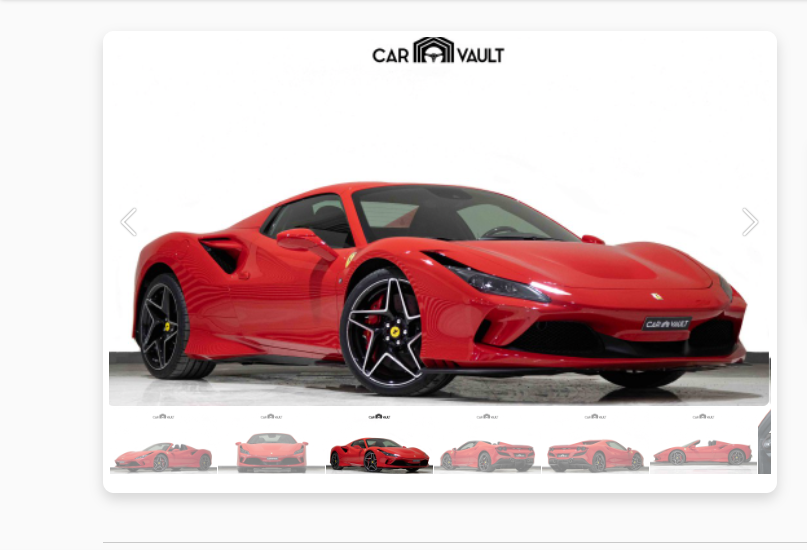 I've never really understood credit scores.
When I go to the bank and ask for a loan, they tell me that my score is way too low.
Then when debt collectors call me, they always say that my payments have been outstanding.
Thankfully you don't need good credit to own the car of your dreams anymore.
Owning a top-tier luxury sports car is a dream many people have, but few people accomplish it because of the expense. The Vorlex NFT marketplace allows you to own or access premium vehicles, yachts, real estate, and other luxury goods without a credit check.
Visit https://vorlex.co to find the car of your dreams, and take it for a drive.
The Vorlex marketplace offers two varieties of NFTs, which relate to real-world assets. Access NFTs allow you to temporarily experience a luxury good, while ownership NFTs allow you to own a percentage of the yacht, car, or other items, with access to them any time they are not already in use.
After completing a purchase, you can access the Vorlex scheduling service to book a time to drive your new car or experience your new luxury asset. Access NFTs will expire after a single use, while ownership NFTs are permanent, and may grant you the option to create and sell Access NFTs of your own, on the Vorlex marketplace.
The marketplace inventory is regularly updated, with the vehicles available from Vorlex currently including luxury options such as a 2022 Bentley Continental GT Speed and a 2021 Mercedes Benz GT 43, and the popular 2021 Mercedes Benz AMG G 63 SUV. They also have several electric options available, including a Tesla Model X 75D.
Where the Vorlex marketplace excels is in top-tier luxury sports cars that you can get even if you have poor credit. With an array of options available, including rare and limited edition vehicles, you can access or own a 2018 Porsche 911 GT2 RS, a 2022 MacLaren 720S Performance, or a 2018 Lamborghini Huracan LP 640-4 Performante.
The marketplace also contains luxury options from Lotus, Ferrari, Aston Martin, Chevrolet, and Maserati.
About Vorlex:
Vorlex allows individuals to experience luxury items that would often otherwise be inaccessible. Using a peer-to-peer NFT marketplace, buyers can gain temporary access or partial ownership of luxury goods, and sellers can profit from sharing access to their assets.
A poor credit rating is unfortunate, but it shouldn't stop you from owning or driving the car you've always dreamed of. Whether you're looking to buckle up in a 2022 Ferarri F8 Spider or take off in a Bombardier Global Express jet - Vorlex has you covered.
Visit https://vorlex.co to see all the luxury items available today.
Disclaimer: The information provided on this page does not constitute investment advice, financial advice, trading advice, or any other sort of advice and it should not be treated as such. This content is the opinion of a third party and this site does not recommend that any specific cryptocurrency should be bought, sold, or held, or that any crypto investment should be made. The Crypto market is high risk, with high-risk and unproven projects. Readers should do their own research and consult a professional financial advisor before making any investment decisions.
Sponsor Ads
Report this Page
Created on May 4th 2022 05:13. Viewed 91 times.
Comments
No comment, be the first to comment.