New York City Interactive Poetry Keepsakes Make Innovative Event Entertainment
by PRC Agency
PR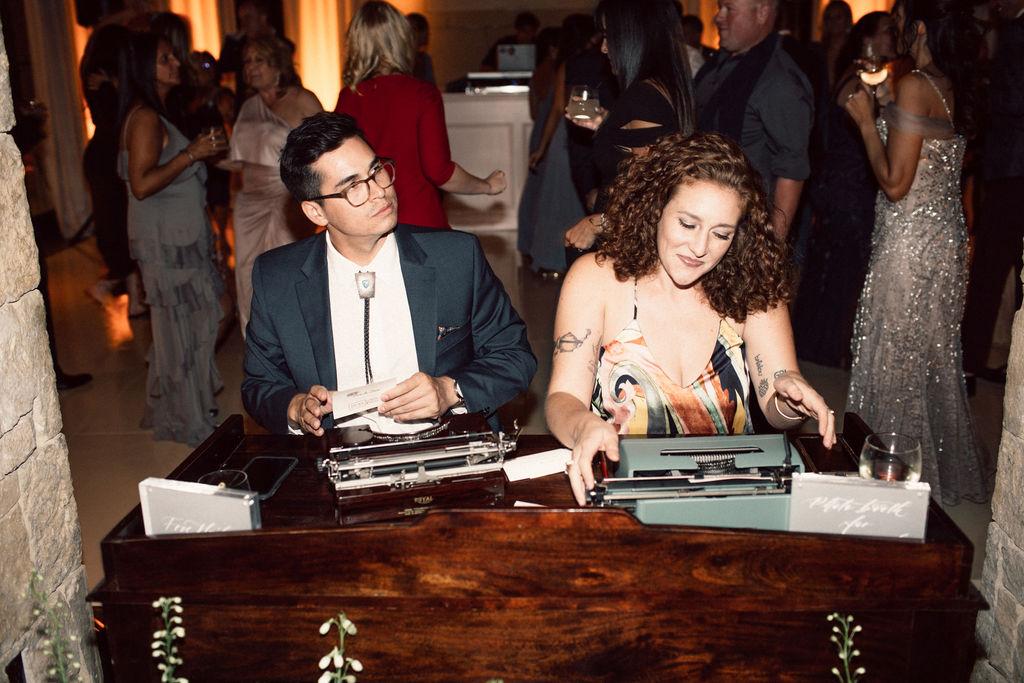 Haikuists are bringing a unique touch to corporate parties, the poets use a small fact shared by a guest to create a haiku - a 17-syllable poem - in around a few minutes, all on a traditional typewriter. The result is a one-of-a-kind keepsake that can be personalized with an event logo on the back. There's really no keepsake quite as entertaining as this.
The artists can explore any theme of guests' choice in their haiku, with no restrictions in terms of topic. The short-form poetry allows writers to make every word count and create memorable art in just 12 syllables - and guests absolutely love it.
"We discovered that writing free haiku for people brings them joy," said a company spokesperson. "Turns out, most folks are generally willing to share a small fact about themselves and wait 30-90 seconds for a complete stranger to capture the moment with a haiku. Upon receipt, they laugh, cry, hug us, tell their friends to come over, tattoo their haiku on their bodies (yes, we have like six so far), frame it, put it on their wall/mirror/fridge/bedstand, and the list goes on."
The company is available for corporate events of all types in the New York City area. For bookings, please visit https://haikuists.com/book-a-poet
About Haikuists
Founded in 2012, the company grew from just 2 haikuists to a team of 30 poets performing in ten cities, with an average of 250 events per year. "This venture began by accident nearly a decade ago," explained company founders Dan and Erick. "Actually, it started thanks to another project: interviewing entrepreneurs to share their inspiring journeys. The two of us set up a #FreeHaiku station on a Brooklyn street corner where Dan informally interviewed folks as they waited for Erick to write a personalized haiku. One day a guy came jogging by and said, 'This is cool! Can you come do that at my festival?' So, through a simple ploy to hear about exciting entrepreneurial experiences, we discovered something more: the wide appeal and joyful nature of haiku."
Haikuists are available for events in New York City, Baltimore, Boston, Los Angeles, San Francisco, Las Vegas, San Diego, Portland, Washington, DC, Austin, Detroit, Portland, Denver, Chicago, Austin, and will travel to you if you're somewhere else -- sometimes at no extra cost!
Bring a refreshingly retro vibe to corporate events this holiday season by going to https://haikuists.com to book these poets!
Sponsor Ads
Report this Page
Created on Nov 22nd 2022 02:08. Viewed 48 times.
Comments
No comment, be the first to comment.