Need Parenting Support? Read These Stress-Management Blogs For New Mothers
by PRC Agency
PR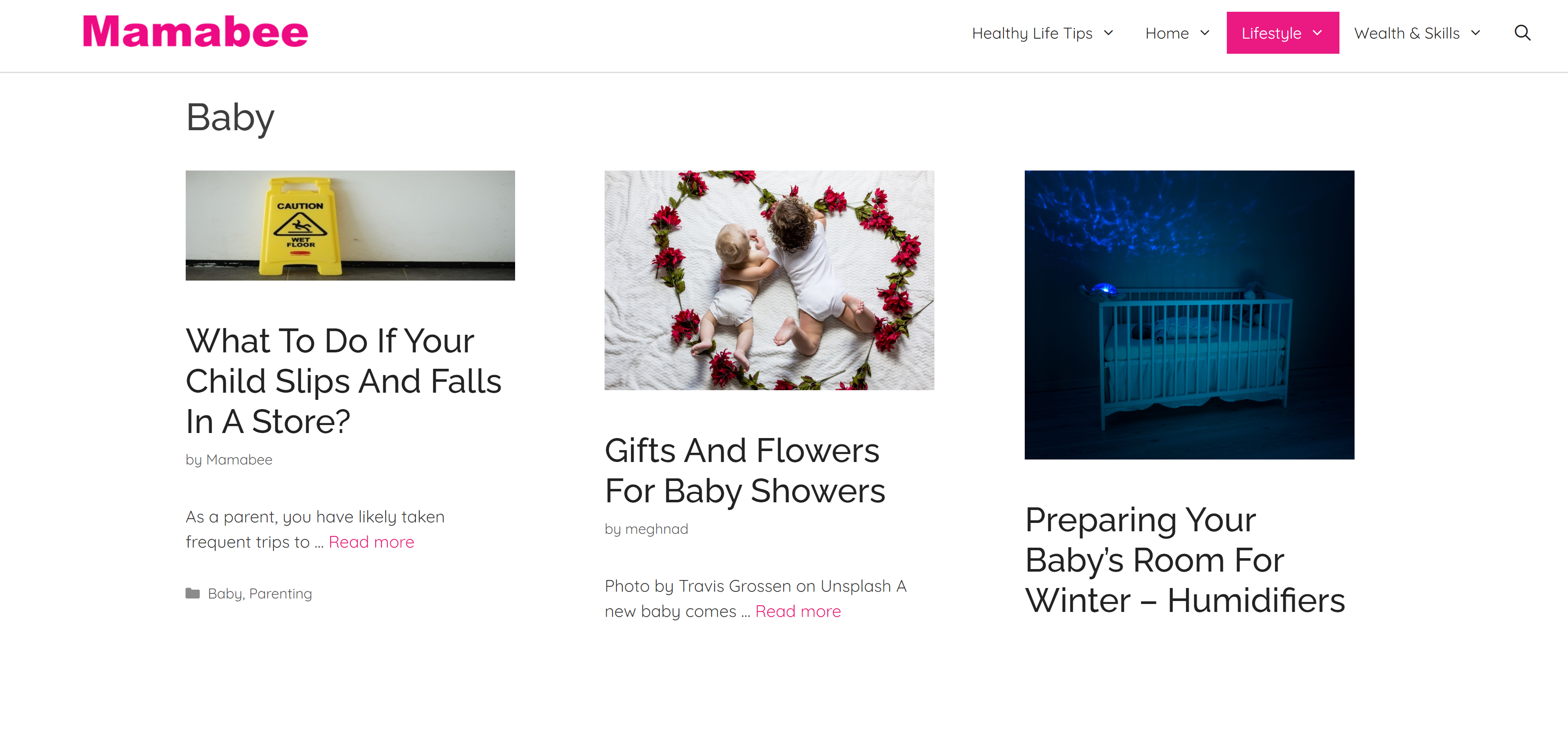 There's no doubt about it: being a mom is a tough gig, and it can be hard to know where to turn for reliable support. Look no further than Mamabee!
Their resources include an extensive selection of expert articles, blogs, and guides that offer parenting hacks and recommendations. The content is aimed at new moms who are struggling with the pressure of raising young children, and expectant moms who are pregnant with their first child. The materials are written by a team of experienced writers who have children of their own.
Go to https://mamabee.com/about for more info.
You'll have access to practical instruction on how to handle common parenting dilemmas. You'll be able to more easily manage the difficulties of parenting and receive encouraging, compassionate, and value-packed content. As well as parenting tips and tricks, the team includes product recommendations for household products, cleaning items, and toys.
You will find four main sections on the site which include, healthy living, lifestyle, home, and wealth. You are encouraged to balance all these elements and to prioritize your own well-being while pregnant or looking after your kids. Some of the recent topics on the site include budget tips, gift ideas for kids, kid-friendly activities for the summer, and how to correctly wear a nursing bra.
By keeping up to date with the content, you will have answers to your parenting questions and can feel more confident in your ability to raise a child. You'll feel more supported as you grow as a parent and can learn how to unwind after a busy week, keep your child happy and healthy, and mind your mental health while parenting.
A range of download resources, such as home organizers, wall art, and progress charts are also available. These can help you feel more organized and on top of your weekly tasks.
A spokesperson for the company says, "Bringing a child into the world and raising them can be a stressful time. We've compiled all the info that today's mom needs, so come and be a part of our thriving online community. You can share your experience and exchange advice with like-minded moms."
About The Company
Mamabee was founded by Meghna, who is a mom of two. She is devoted to helping other moms navigate the challenges of parenting and providing accurate and actionable support.
They say it takes a village to raise a child and, thanks to Mamabee, you don't have to go it alone.
Go to https://mamabee.com/about for more info on Mamabee and their parenting content.
Sponsor Ads
Report this Page
Created on Mar 30th 2022 21:11. Viewed 98 times.
Comments
No comment, be the first to comment.