Nashville Asphalt Patching Expert Offers Parking Lot Repair For Shopping Centers
by PRC Agency
PR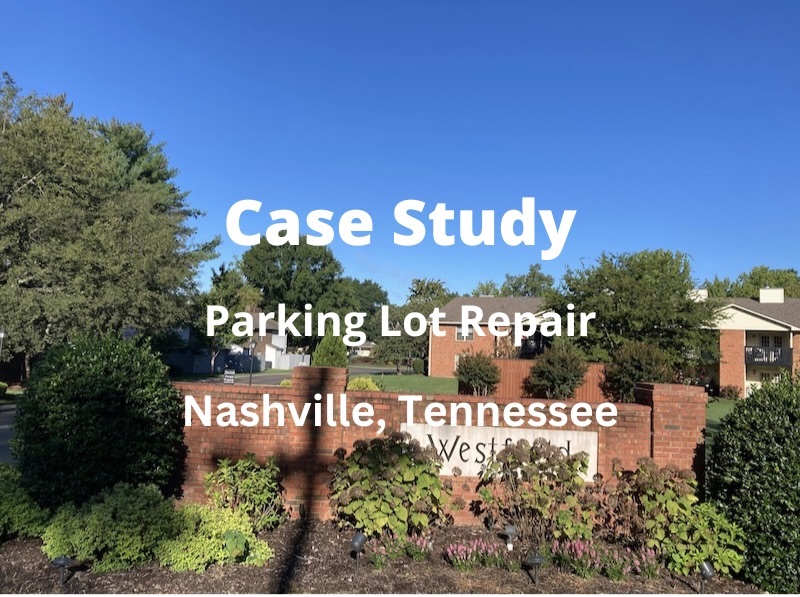 Did you know that 40% of all car accidents causing physical damage occur during parking?! It's all that maneuvering around tight spaces - plus, no doubt, the combination of sheer frustration (that guy took my space!) and relief (finally, I made it! Oops...).
Gaddes Strategic, founded by a group of Nashville natives and former business executives with 60 years of experience in the concrete, asphalt, and dump trucking industries, has expanded its services to meet the swelling demand for parking lot repairs across the county. Smaller businesses are adversely impacted by the long wait times required by traditional contractors, and cracked lots with potholes deter customers and prospective clients.
Check them out at https://nashvillethermoplasticmarkings.com/parking-lot-repair-nashville
For instance, a property management company for Westfield Condominiums recently retained Gaddes Strategic to provide parking lot repair with a one-day turnaround, in which a trench was dug in the pavement to fix the main water line that had broken - leaving residents without running water. Once the water line had been set, the asphalt trench in the parking lot needed to be repaired.
The Gaddes Strategic crew removed all the debris from the trench before saw-cutting and excavating the trench. They then replaced the asphalt binder and compacted it with a vibratory roller. The final step involved replacing two inches of asphalt topping and using a steel drum roller to lute and compact it.
The company, which prides itself on being nimble and responsive to client needs, now offers parking lot business owners and property managers faster turnaround times on asphalt patching repair service projects. The firm, which serves office buildings, shopping centers, and apartment complexes, provides sealcoating and line striping, infrared asphalt repair, pothole repair, and asphalt trench repair.
Are you responsible for your company's or commercial tenants' parking lot? If so, you probably know the drill: you get the occasional complaint, but there are always more pressing matters to attend to. And that's fair enough - which is precisely why Gaddes Strategic tries to make things as easy as possible, so you'll have long-term peace of mind, knowing that it's been taken care of before the problem balloons out of control.
To extend the pavement's lifespan, parking lot care involves a range of repairs and treatments. 90% of parking lots in the United States use asphalt, which is prone to aging and degradation over time. That damage can make it both dangerous and unsightly - affecting property value, employee/client safety, and overall business viability. Methods used to maintain parking lots include sealing, striping, and crack filling: if potholes and cracks are not repaired, water or debris can enter the surface layer and cause more harm.
Gaddes Strategic's asphalt patching service is the most economical method for preventing cracks, potholes, and other damage to a parking lot's surface and foundation. Hot mix asphalt calls for particular caution, expertise, and powerful machinery to complete the task - and is a better, longer-lasting repair for asphalt surfaces than cold mix asphalt, which is suitable only for temporary fixes.
You can learn more at https://nashvillethermoplasticmarkings.com/asphalt-patching-nashville
The company also offers infrared asphalt repair, a more eco-friendly method that works best for smaller potholes and minor maintenance work. The infrared option is more cost-effective - but only in the short term. The firm's asphalt seal coating service protects parking lots from oxidation damage and keeps the asphalt's color, thereby helping to preserve its integrity.
A company spokesperson says: "Our goal is to provide efficient, affordable asphalt paving and repair solutions to meet the needs of all commercial customers - regardless of the size and scope of the project."
If you care about your image - and want to protect your property from any liability issues! - get your parking lot repairs done right!
You can call 615-866-2795 or go to https://nashvillethermoplasticmarkings.com and turn your parking lot into a giant 'Welcome!' sign for visitors!
Sponsor Ads
Report this Page
Created on Sep 26th 2022 05:06. Viewed 75 times.
Comments
No comment, be the first to comment.