Mount Vernon, IN Holistic Center Offers Regenerative Therapy For Chronic Pain
by PRC Agency
PR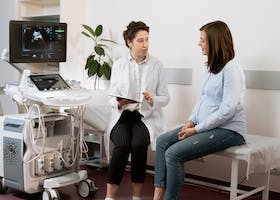 If you suffer from any musculoskeletal problems, you know how debilitating their effects can be. NuYou Therapies offers advanced holistic treatment plans that are designed to relieve you of chronic pain and other symptoms of muscular and joint conditions.
The center's therapies are based on a holistic healthcare approach that treats your body as a whole rather than focusing on one symptom. What's even better is that you can get better without going under the knife!
The specialists at NuYou Therapies use effective noninvasive procedures to target your pain and create treatment plans customized to your specific conditions.
Go to https://www.nuyoutherapies.com for more information.
The World Health Organization estimates that 1.71 billion people worldwide suffer from varying musculoskeletal disorders, resulting in chronic pain, fatigue, muscle twitches, stiffness, and limited mobility. Are you one of them?
The specialists at NuYou Therapies utilize treatments that enhance your body's natural ability to rebuild damaged tissues, thereby providing relief from musculoskeletal pain and restoring your body to normal function. The center's therapists conduct extensive investigations to target the root causes of musculoskeletal damage in your body before implementing effective outpatient treatment plans to improve your level of mobility and dexterity.
NuYou Therapies provides an alternative to traditional medical practices using holistic healthcare therapies that treat the human body as a whole rather than focusing on a particular symptom. These non-operative treatments relieve pain and discomfort with a shorter recovery time than surgery.
Based in Evansville, IN, NuYou Therapies' team of medical professionals specializes in the latest regenerative therapies and natural medicine. The center offers consultations, diagnosis, and treatments for a wide range of health conditions, including addiction therapy, chronic pain, and fibromyalgia. NuYou Therapies applies its extensive knowledge of natural medicine to create treatment plans that emphasize the importance of naturally achieving overall health, wellness, and comfort.
A representative said, "The NuYou Therapies team comprises medical specialists with diverse backgrounds and one common goal - to help our clients fully recover and live pain-free lives. We specialize in reducing pain and increasing function, with procedures that are based on trust and medical integrity."
Say goodbye to chronic muscle and joint pain today. Call NuYou Therapies at 812-465-2800 for natural medicine and regenerative therapies that will make you feel completely new!
Go to https://www.nuyoutherapies.com to find out more!
NuYou Therapies 900 Tutor Lane Suite 102, Evansville, IN 47715, United States Website https://www.nuyoutherapies.com/
Sponsor Ads
Report this Page
Created on Jan 25th 2023 06:01. Viewed 60 times.
Comments
No comment, be the first to comment.