Manage Parenting Stress With These Expert Motherhood Mental Health Guides
by PRC Agency
PR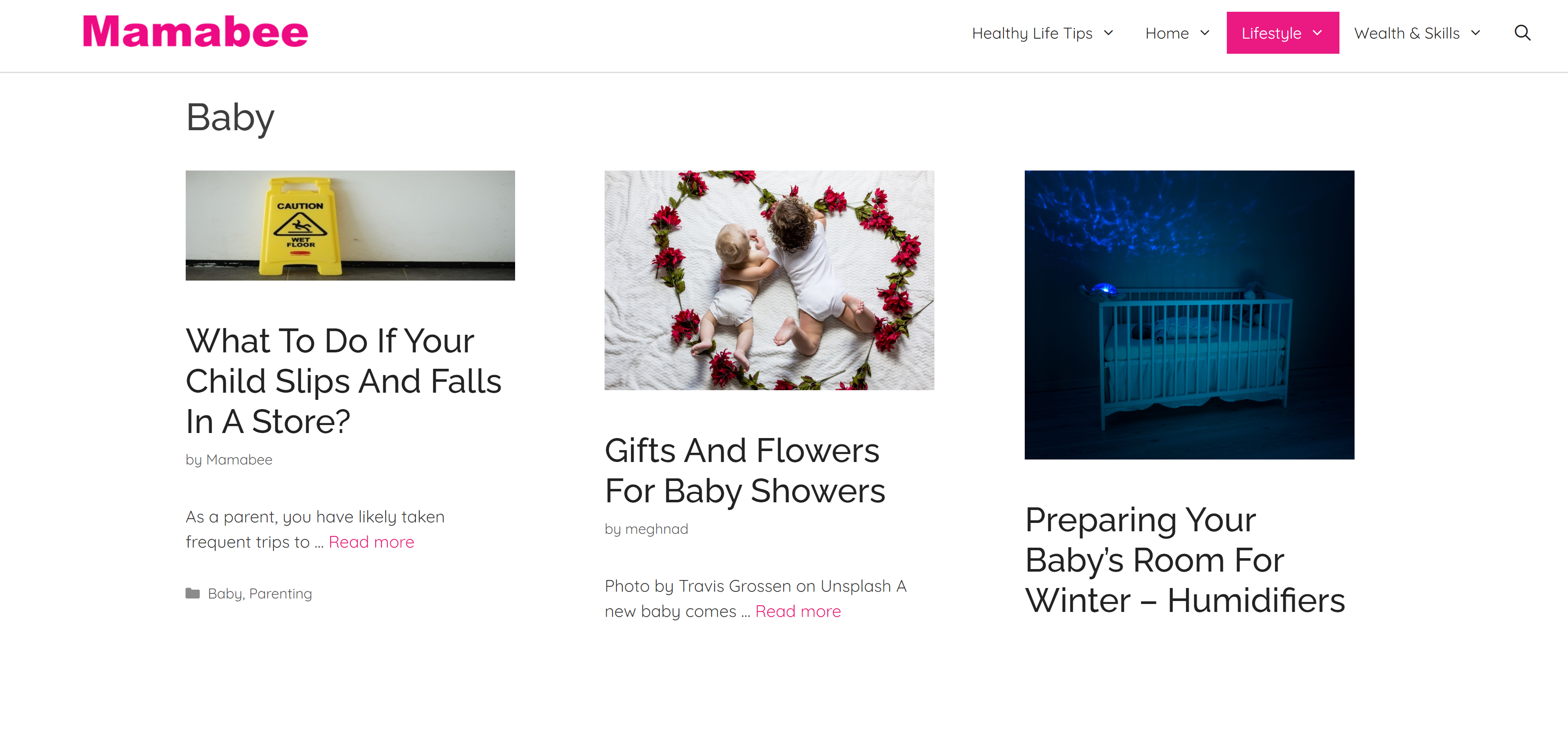 Being a mom is full of magical moments but - real talk time - it can also be really tough. If you're feeling burned out, overwhelmed, and exhausted, turn to Mamabee.
Tailored to new and expectant mothers, their resources include advice blogs, step-by-step guides, and downloadable organizers. The info gives worried and uncertain moms like you reliable and accurate information about parenting young children and minding their mental health as a parent.
Go to https://mamabee.com/about for more info.
Created by a team of parenting experts who have children of their own, the content is written with an encouraging and compassionate tone that reminds you to be kind to yourself. On the site, you'll receive advice on managing mom guilt, handling exhaustion, and coping with stress and overwhelm.
In each post, the team answers many common parenting dilemmas related to topics across healthy living, home organization, lifestyle, and wealth. Their advice includes tried and tested tips, research-backed guidance, and product recommendations for cleaning products, toys, home storage solutions, and more.
Recently published content includes blogs on choosing weather-appropriate clothing for toddlers, rules to remember when wearing a nursing bra, and birthday photo shoot tips. You will also find advice on keeping a clean home, planning fun activities for the kids, and introducing your child to solid foods.
By regularly keeping up to date with Mamabee you should feel more supported on your parenting journey. You'll also learn many useful and practical parenting hacks from like-minded mothers and understand the importance of prioritizing your well-being and putting yourself first.
Need more support? You can also download a range of printable resources on the site. These include weekly planners, nursery wall art, home organizers, and parenting tick sheets. You're encouraged to join Mamabee's Facebook page where you can connect with other parents too.
Explaining how the site can prove beneficial, a company spokesperson says, "Bringing a child into the world and raising them can be a stressful time and there's a very real pressure on moms to be perfect. At the same time, it can be difficult to know where to turn for honest, practical support. We've compiled all the info that today's mom needs, so come and be a part of our thriving online community ."
About The Company
Mamabee is a parenting website founded by a mom of two Meghna. She wants to offer practical advice to new mothers who are struggling with the pressures of parenting.
Becoming a mother is a massive life change , and thanks to Mamabee, you don't have to figure it all out alone.
Go to https://mamabee.com/about to get the support you need.
Sponsor Ads
Report this Page
Created on May 25th 2022 02:04. Viewed 117 times.
Comments
No comment, be the first to comment.