Make a Lavish Stay inVillas DeRosa Beach Front Condos
by Villas DeRosa Beach Resor
Villas DeRosa Beach Resort
Looking for a paradise experience? Beach front condos can be absolutely relaxing to offer enjoyable experience. With the availability of many different styles of beach condos, it's highly important for you to realize your needs and choose your dreamed beach front condos.
Most of the
Akumal beach front condos
are fully equipped whilst some are specially designed as a hotel standard. Though, all depends upon your budget and type of condo you have planned to stay in. Choose a condo that is fully equipped and suit your needs. If you are planning for a vacation, Akumal beach front condos can make your vacation truly special from all perspectives.
Beachfront condos in Akumal are convenient and for most people, lounging around on the beach all day make the most of their holiday. Though, if you are considering a beachfront condo then you absolutely have to expect to pay little bit extra for added convenience.
Villas DeRosa Beach Resort
is an ideal beach front condo that boast a spectacular view of the wide Caribbean Sea with instant access to the narrow reefs for hassle-free beach entry and great water activities like swimming, snorkeling, sun bath and many more. Each condos of Villas DeRosa Beach Resort are technically designed to offer you incredible Caribbean view from their private terrace, living room, dining and kitchen. It's truly wonderful experience to view the magnificent Caribbean Sea and enjoy making your stay in the lavishly designed condos.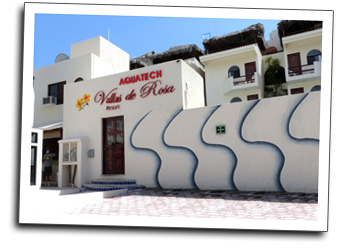 Villas DeRosa Beach front Condos are large and spacious living areas. All their condos are of same living areas and same size with the same type furniture and even have the same blue tile to give you ultimate view. Each of their beachfront condos have a private terrace overlooking the ocean with large sliding glass doors entering the living room. The dining area is adjacent to living room with a large dining room table. If you love to eat your own cooked food, a fully furnished kitchen will care your need. The great thing is that, from all these rooms there are amazing ocean views.
The true delight remains in their lavish bedroom which encompass a king size bed or two twin size beds. Caring your needs, each of the bedrooms own a private bathroom. In a three bedroom condo you can find three bathroom.
When it comes to enjoyment, Villas DeRosa Condos enable you experience ultimate service in the form of daily maid service, purified water and WiFIservice in every condo. Other amenities that you can find in such condos include 32-inch TV, air-conditioning in bedrooms, free WiFi, refrigerator, and kitchen utensils like coffee-maker, microwave, blender, stove, and oven etc.
So, choose the best Villas DeRosabeach front condo to make your vacation extra special.
Sponsor Ads
Report this Page
Created on Jul 22nd 2020 02:58. Viewed 335 times.
Comments
No comment, be the first to comment.