Love will redeem children who have lost their faith in God and Man.
by PRC Agency
PR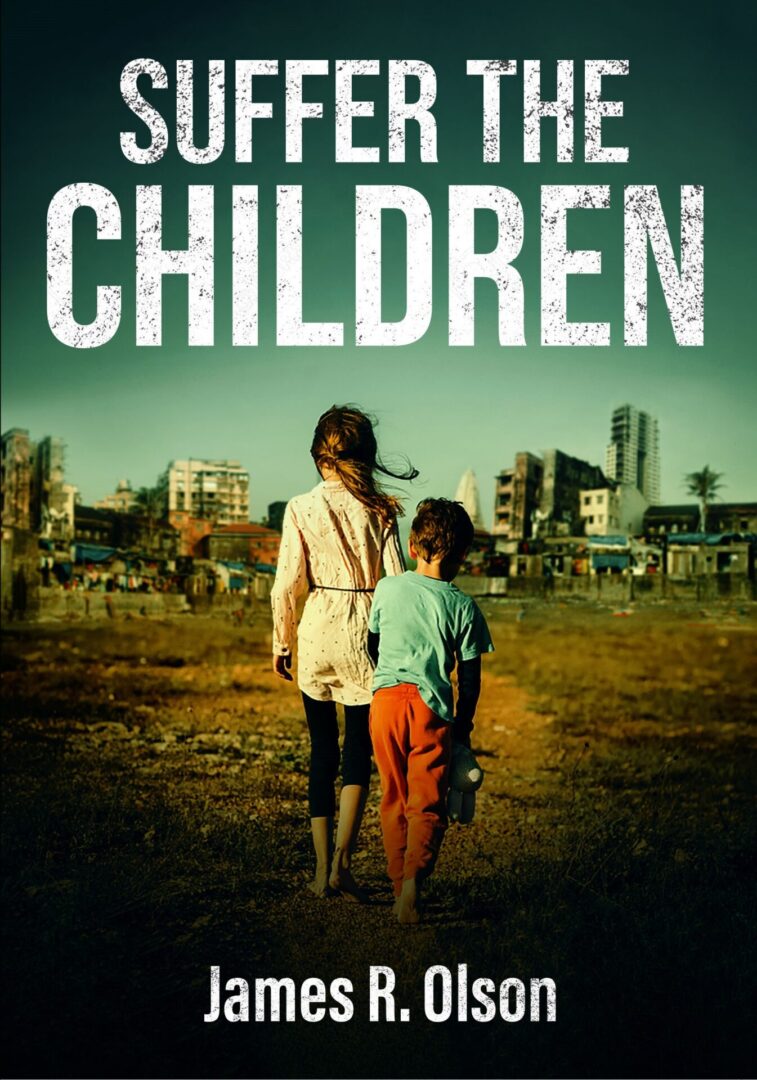 Can children who believe God has abandoned them be taught to trust and love again?
That's the question "Suffer the Children" presents to carefree bachelor Jonathon Wilson when his estranged sister overdoses and leaves him with two severely damaged children.
When Jon discovers nine year old Marie and five year old Billy in their mother's filthy apartment, the kids are like feral animals. The physical and sexual abuse they've suffered has tragically left them fearful of all adults and with the belief God has abandoned them.
Fighting a Government Bureaucracy to keep the children out of the foster care system is only the beginning of Jon's problems. His sister's former drug dealer wants to ask the children questions about a missing drug shipment, and the kids aren't likely to survive the interrogation. Now Jon must decide whether he is willing to die to protect two kids he didn't even know existed two months earlier.
This suspenseful page-turner, "Suffer the Children" by James R. Olson is the recipient of a 2021 Global Book Award.
More details can be found at https://booksbyolson.com .
When interviewed, Olson explained that although the story of Jon Wilson and the children is fiction, it's a story that needs to be told. Unfortunately too many children exposed to the drug culture suffer untold abuse. Olson said his heart cries for all those damaged children. Parents who are addicted to substances frequently engage in behavior that produces children who no longer trust adults and have lost faith in God. Although there are organizations that do their best to help these kids, there is no substitute for the care and support of loving families.
"Suffer the Children" is the story of the redemption of two horribly abused children. Jon and his housekeeper, Emily Hall, have begun to teach Marie and Billy to trust again—to believe God truly loves them, when Child Protective Services reaches out to snatch the children away from Jon and Emily and drag them into a bureaucratic nightmare.
"Suffer the Children" is available as a paperback, eBook, hardcover or audio book.
One reviewer says, "This book will absolutely keep you turning pages. I stayed up very late reading because I couldn't put it down. The writing is riveting and you feel like you are there with the children and the man who wants to save them. Just when you think you have it figured out, another twist emerges that will have you on the edge of your seat. Don't miss this one."
Another reader says, ". . . the author captures the inner thoughts of a man determined to do the right thing in a heartbreaking, matter-of-fact way. Faced with a girlfriend who immediately distances herself from the whole situation, two incredibly fractured kids, and a drug dealer out to extract information from Jon's small charges, Jon faces each trial with a grim determination to do the right thing, no matter what. The book abounds with great characters and each seems captured perfectly, from the little girl determined to protect her brother even if it means more pain for her, a rambunctious dog, and a tough housekeeper with a gooey center, the characters are believable, well developed, and fun to get to know."
If someone is looking for a new book to keep them invested for hours, and leave them believing in the beauty of love, trust, and faith, then this is the perfect suggestion for them!
Learn more at: https://www.amazon.com/gp/product/B083QMFNQR/ref=dbs_a_def_rwt_hsch_vapi_tkin_p1_i5 .
Sponsor Ads
Report this Page
Created on Apr 14th 2022 01:47. Viewed 73 times.
Comments
No comment, be the first to comment.