LinkedIn B2B Marketing Automation Helps Sales Teams Close Deals Faster With AI
by PRC Agency
PR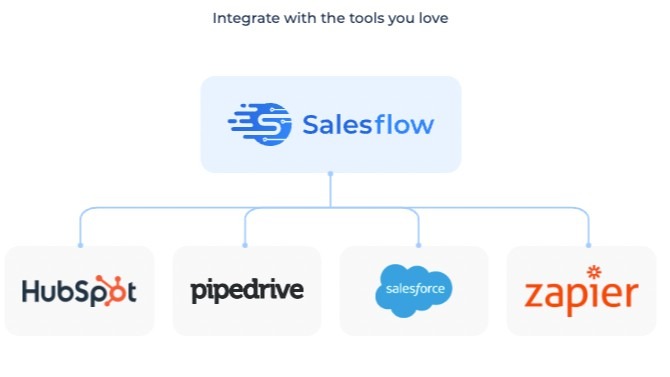 As a salesperson, have you ever spent hours manually scrolling through LinkedIn, trying to find your next prospect, only to find that they've already connected with your competitor? Frustrating, isn't it?
There's a better way to do it.
You're about to discover Salesflow, the revolutionary B2B LinkedIn lead generation platform that's changing the way salespeople approach their work.
Here's how it does it.
✔ Efficient Outbound Sales Automation Made Simple
Salesflow's cloud-based platform offers a range of features that make outbound sales automation a breeze. From setting up multiple campaigns to creating custom follow-up sequences, Salesflow has you covered.
But what makes Salesflow really stand out is its unique combination of automation and personalization. You can track your leads' responses and engagement levels to ensure your sales pitch is on point - and with Salesflow's AI data, sorting leads by response type has never been easier.
Here are just a few of the features that make Salesflow so powerful:
• Multiple Campaigns: Set up multiple campaigns and send out hundreds of invites per month.
• Custom Follow-up Sequences: Create custom follow-up sequences that suit your target audience.
• Advanced Statistical Data: Track your leads' responses and engagement levels.
✔ Why LinkedIn: The Social Media Platform of Choice for B2B Sales
According to Hubspot data, LinkedIn is almost three times more effective for lead generation than Twitter or Facebook. Over 89% of B2B marketers use LinkedIn, and Salesflow has become the obvious choice for those who want to streamline their lead generation process.
Check out what a managing director using Salesflow had to say: "I've been using Salesflow for around 3 years now. I know that anytime there is some sort of change on LinkedIn, I don't get too stressed out anymore because I know Salesflow is probably working crazy in the background to try and get it all up to date as fast as possible."
✔ Salesflow: The Revolution in Sales Enablement Solutions
Salesflow is dedicated to revolutionizing the way sales teams, agencies, and startups approach their work. Their user base spans over 120 countries and has generated over 500,000 leads - and with most users sticking to the platform for at least 18 months, you know there's tons of value in the long run.
Discover how smart automation helps sales teams close deals faster on LinkedIn while doing less manual work.
Go to https://salesflow.io to learn more about Salesflow today!
Salesflow Lincoln House, 296-302 High Holborn, London, England WC1V 7JH, United Kingdom Website https://salesflow.io/
Sponsor Ads
Report this Page
Created on Mar 14th 2023 06:13. Viewed 78 times.
Comments
No comment, be the first to comment.