Life changing benefits from regular a consistent personalized exercise program?
by PRC Agency
PR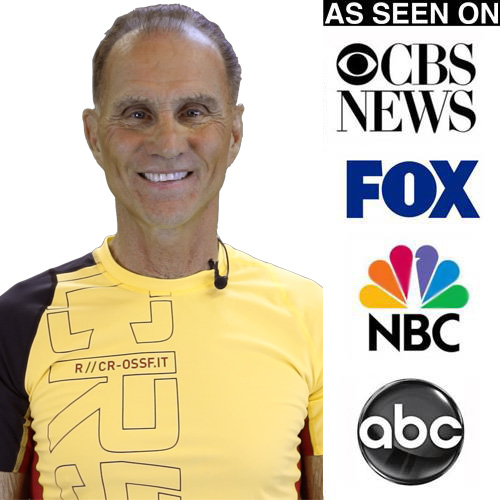 Ageless Living Lifestyle has today has made available and at no cost to the reader; a free comprehensive report on How and Why to develop a proper exercise and fitness program titled: "What you need to know about exercise and fitness.
The report has two key aims, written mostly to be relevant to Successful people 45+ who know they are not as fit, energetic and healthy as they want and need to be. It will also prove very useful and informative to anyone dealing with the challenges of how to develop an exercise program that is safe, effective and will give them the results they are looking for. So many people who are trying to exercise are getting injured and are not getting good results.
The report's primary aim is to to educate and inspire people to develop and implement a regular safe, exercise program so they can enjoy the many benefits such as weight loss, more energy, more strength and flexibility, better sleep and becoming more successful in every aspect of their lives. Rico Caveglia, author of the report, explains that report offers valuable information to the reader and it will ultimately inspire and motivated them to begin an exercise program and improve their fitness level and their life.
Rico Caveglia also states that the report was written for successful people 45+ because "These people know what it takes to be successful and they are people who need to become healthier and live longer so they can make a bigger positive difference in the world. The world needs more people to be healthier and live longer so they can share their knowledge and wisdom as they age and help solve the monumental challenges that all of humanity is now facing. Also to be mentors for younger people.
It is worth nothing that after 40 years, Ageless Living Lifestyle is in a unique position to produce this report and distribute it to all interested parties, as it has gained a particular insight into the Anti Aging for people 50+ market.
Its unique position within its industry gives it the authority to produce a reliable report that manages to to educate and inspire people to develop and implement a regular exercise program so they can enjoy the many benefits and become more successful in every aspect of their lives. The biggest excuse for not exercising is being too busy. Readers will learn that now there is a new system that only requires 2 - 17 minute workouts per week to get into good shape quick. .
When asked about why they released the report at this time, Rico Caveglia, owner and creator at Ageless Living Lifestyle with a chronological age of 80 and a fitness age of 35, said: There is a major health crisis in America and the majority of people are becoming old and sick and dying way too young. Also history has shown that when a dominant society becomes lazy and unhealthy they begin to lose their dominance and successful lifestyle.
Interested parties can find the report ready to download, for free, at https://tinyurl.com/2s4ynh88
More information on Ageless Living Lifestyle can be found at http://AgelessLivingLifestyle.com
Sponsor Ads
Report this Page
Created on Aug 1st 2022 18:36. Viewed 92 times.
Comments
No comment, be the first to comment.