Latest Microsoft PowerApps Update Of 2019
by Manish Patel
Flutter App Development Company
A suite of apps, services, connectors and a data platform that provides a rapid development environment for building custom applications for different business needs is known as PowerApps.
Using Microsoft PowerApps you can build Apps that gives workflow capabilities that can transform a manual business process into digital one with rich business logic. Not just enough but apps that are built using Microsoft PowerApps can run seamlessly in different browsers as well as different devices with a responsive design.
Let's discuss How Microsoft PowerApps helping so fast to gear up your Business: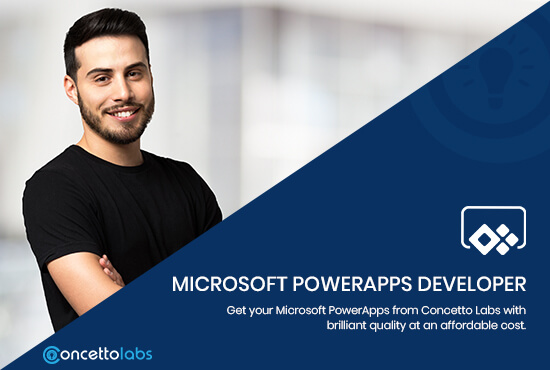 PowerApps can provide all the help to anyone in the organization which can unlock the new business agility or enterprise services for the innovators to share, create and connect business applications with the team on different devices in a minute.
With the 2019 updates of Microsoft Powerapps, you will learn common data services that are used to resolve business scenarios and Powerapp flow. Powerapps can generate a business app that works on different browsers, phones, and tablets. Microsoft Powerapps can connect to multiple data sources, such as an excel table on OneDrive, a SQL database and a list in SharePoint and more.
With an extensible platform, PowerApps provide pro developers to programmatically interact with metadata and data to create custom connectors, apply business logic, and integration with external data.
Our team has invested heavily to enhance the PowerApps and the value of flow which conclude to below mentioned new capabilities:
For PowerApps canvas – Responsive Designs.
Reusable custom canvas control – For PowerApps
With PowerApps forms and PowerApps enhance the Sharepoint document libraries.
New features that are introduced by Microsoft PowerApps:
10 Reusable Components: tab control, calendar, map control, dialog box and more.
Converting the Shoutouts template to SQL Server.
SaveData and LoadData Unleashed.
To discover PowerApps with PowerShell scripts and flow with some specific features.
Upgrade Common Data Service database your previous version, Flows, and Apps.
Microsoft teaches us an intuitive visual design for PowerApps with many functionalities such as drag-and-drop functionality and a familiar look and feels the same as powerpoint with the objective that users can build new and different capabilities via apps.
If you are evaluating business needs, or help getting started with PowerApps projects just connect us we will provide you:
Best Microsoft PowerApps developer
Hire Powerapps Developers from our unique development team
Powerapps consulting
> As a consulting service, we offer timely-tested professional services, a wealth of Proven for your business.
As a Powerapps development company, we provide services that include powerapps consulting and support for Microsoft Power apps which is a key component of Microsoft's Business application platform.
We have Microsoft PowerApps Specialists For Hire who can easily connect PowerApps with your existing data present in Office 365, Dropbox and Dynamics CRM, and many more. Even with the help of them you can share PowerApps like documents and can link on-premise systems like SAP, SharePoint, and Oracle databases among others.
PowerApps for enterprise developers: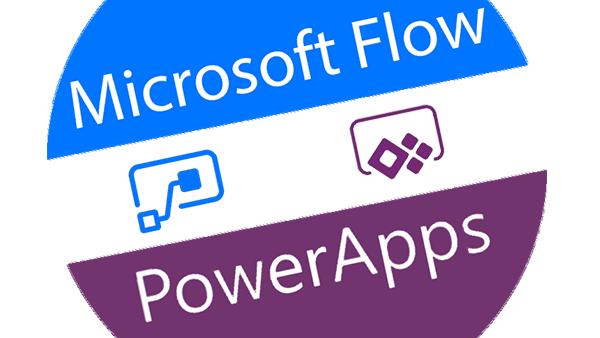 An enterprise developer for Powerapps can empower your organization that can build robust solutions on PowerApps such as build custom connectors, Embed apps and build offline-capable apps.
Microsoft Flow can develop custom connectors that can connect with an organization's web services and data. With the purpose of creating integrated solutions embed apps can direct to website experiences.
Also, with the capability of building offline apps with our PowerApps developer so that any users can be more productive either they are online or offline.
PowerApps developer for hire:
Either you are a business analyst or a business expert who is looking for a kind of application that can automate workflows to solve business needs than you are just in the right place. Hire our PowerApps developer and they will teach you as for how to apply your existing knowledge into an application that can improve the business process within your organization.
We made our PowerApps developer for hire so that our client can utilize their talent in an affordable budget and provide apps that can easily solve specific business needs, without wasting too much time in code or struggle of integration issues.
Our Microsoft PowerApps developer makes you learn few things such as how you can focus on your business process with data with capabilities of PowerApps, Tablets, Browsers, CDS and a Flow that can deliver resolutions that can work across different devices.
Report this Page
Created on Mar 9th 2019 02:20. Viewed 111 times.
Comments
No comment, be the first to comment.