Know What Makes Thai Cuisine Unique Than Others In The World
by Eva Spenser
Innovation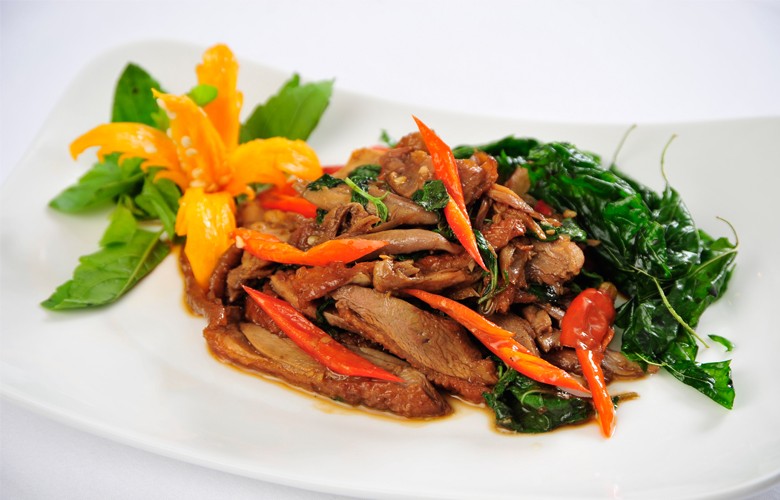 The reason behind why Thai food is so delicious and no cuisine is out performing than it. Did you know why? Well, the authentic Thai food relies on the perfect balancing of sweet, salty, sour and spicy flavours. Even, people find it complex flavour profile to try on, since there is a delicate balancing of spices. However, this is not true, what makes Thai cuisine so unique is preparing it according to personal preference. Here are a few secrets on how chefs master the quality of preparing Thai food-
Perfect balance of spices: The more you cook Thai food, better you do to achieve the balance of flavours that adds the authentic test to your food. It is an amazing fact to know that ideal balance is completely subjective since everyone has a different preference for saltiness, spiciness and sourness. In recent times, the Thai food has been westernized with full of indistinct tastes, where chefs use too much coconut milk.
Have you ever tried Thai Stir-fried basil dish at home? It's way much tastier and easier to make. When you take specific Thai ingredients in the wok together for preparing the Thai food, good things are bound to happen.
Technical skills that chefs have: Did you know the technical skills chefs have to cook each dishes varies accordingly. There are some remarkably simple dishes that taste amazing requiring little to no work at all. For example, the steamed rice, Thai omelette are some dishes one can prepare quickly, whereas other dishes could take 8-10 hours to prepare and cook.
Communal: There is another unique aspect that Thai cuisine follows is "Flowing with culture". Eating in many cultures is a communal thing. And what distinguishes Thai food in large gathering is everyone finds their flavour to keep filling their plates little by little.
Herbage in use: Thai cuisine relies on the delicate use of herbs in its dishes and more so than other cuisines in the world. Thais love the herbs and deliberately use parsley, cilantro, sweet basil, holy basil, lemon basil and many more herbs. It makes Thai cooking a challenge because sourcing these different types of herbs is quite a challenge.
It's great to know that Thai cuisine doesn't rely on the delicacy. The majority of flavours in Thai dishes are influenced by powerful ingredients. The intricacies come with the combination of flavours that include Thai chillies, lime leaves, citrus and lemongrass to leave intense fragrance to the dishes. Did you know, the tamarind, lime juice, kaffir lime add a tangy flavour to many dishes? Chefs use fish sauce as well as Pla Ra sauce to add the salty taste, unlike any other cuisine.
Seasonings: Finally, the last unique aspect of Thai cuisine is the seasoning that is used to enhance the flavour of the dishes. In western kitchens, chefs often use salt and pepper to food before serving it. The same thing is being applied for Thai cuisine. However, the seasoning part is a bit complex, since it allows an individual touch to each dish so that the dinner can make your mood and mind.
None of us has noodles without choosing condiments. Sour vinegar spiked with chilli flakes, fish sauce, sugar- these all can create a perfect blend for unique flavours in the Thai cuisine.
Report this Page
Created on Jun 13th 2019 06:32. Viewed 43 times.
Comments
No comment, be the first to comment.