Know About When and How to Enable the WordPress Error Log in an Effective Manner
by Mitesh Singhal
Singhal Industries Private Limited
While using WordPress, you can experience various error codes. Right from a mistake in the coded themes or custom coding, there's a long list of errors for which one can get website error codes. For the smooth working of Wordpress, you need to fix them immediately.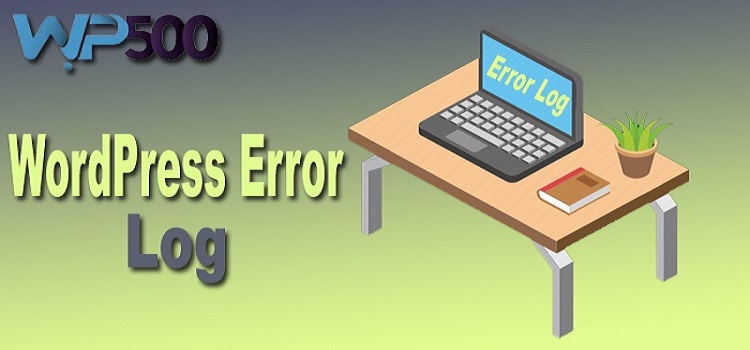 For doing so, your first step should be enabling the WordPress Error Log. It helps the users in finding the errors that are causing the problems that you are encountering. With the help of this, you can track its source of occurrence to rectify them properly. So, you must first enable the error log to proceed.


When do you need to enable the WordPress error log?


Let's have a look at some of the situations or problems when you need to enable it:
If you see your entire site crashed.

If you see a blank screen when trying to load the site.

Very slow performance of the site.

When you don't know which plugins or themes are causing issues in the site's performance.

If getting a warning code such as error 500, error 404, and many others.

You can also set up a WordPress error log if a plugin or the theme isn't functioning well.


Steps for enabling the error log in WordPress


Two ways can help you to enable the error logging with WordPress. This can be done either manually or with a plugin. Let's learn about manual ways that you can do with 3 steps:


Accessing the Website's Files


The first step that you can do is accessing the site's file. You will need direct access to your site's files for activating the WordPress logs. For doing this, one of the ways is using the File Transfer Protocol (FTP). With an FTP client, users are allowed to log directly into the site. Once done, you are free to edit, delete or add files if there's any need of doing so.


Editing the wp-config.php file


Many of you must have heard this term wp-config.php file for the first time. It is a core file in which all the essential configuration related details and database's credentials are located. When you need to access the wp-config.php file to edit it, just download and use an FTP client. Apart from this, a file manager tool from the host's cPanel can also help you with this.


Locating the New WordPress Logs


By performing all these steps, The WordPress logs are now ready and can be used. If you want to know about using it them go ahead and read. For the previously occurred errors, you will need to trigger the error again. You can do this by interacting with the element that caused the error previously. The record of this error can be found by logging into your site using FTP.


So, if you see any warning code during your WordPress Admin Login, you can follow these steps as mentioned above to get rid of them.
Summery

In this article, we will let you know about how to fix WordPress Error Log? You don't need to worry, get in touch with WordPress expert team, and get an instant solution to any WordPress errors.
Sponsor Ads
Report this Page
Created on Jun 15th 2020 02:53. Viewed 435 times.
Comments
No comment, be the first to comment.