Improve Your Sleep Environment With High-End Pure Silk Fitted Sheets & Bedding
by PRC Agency
PR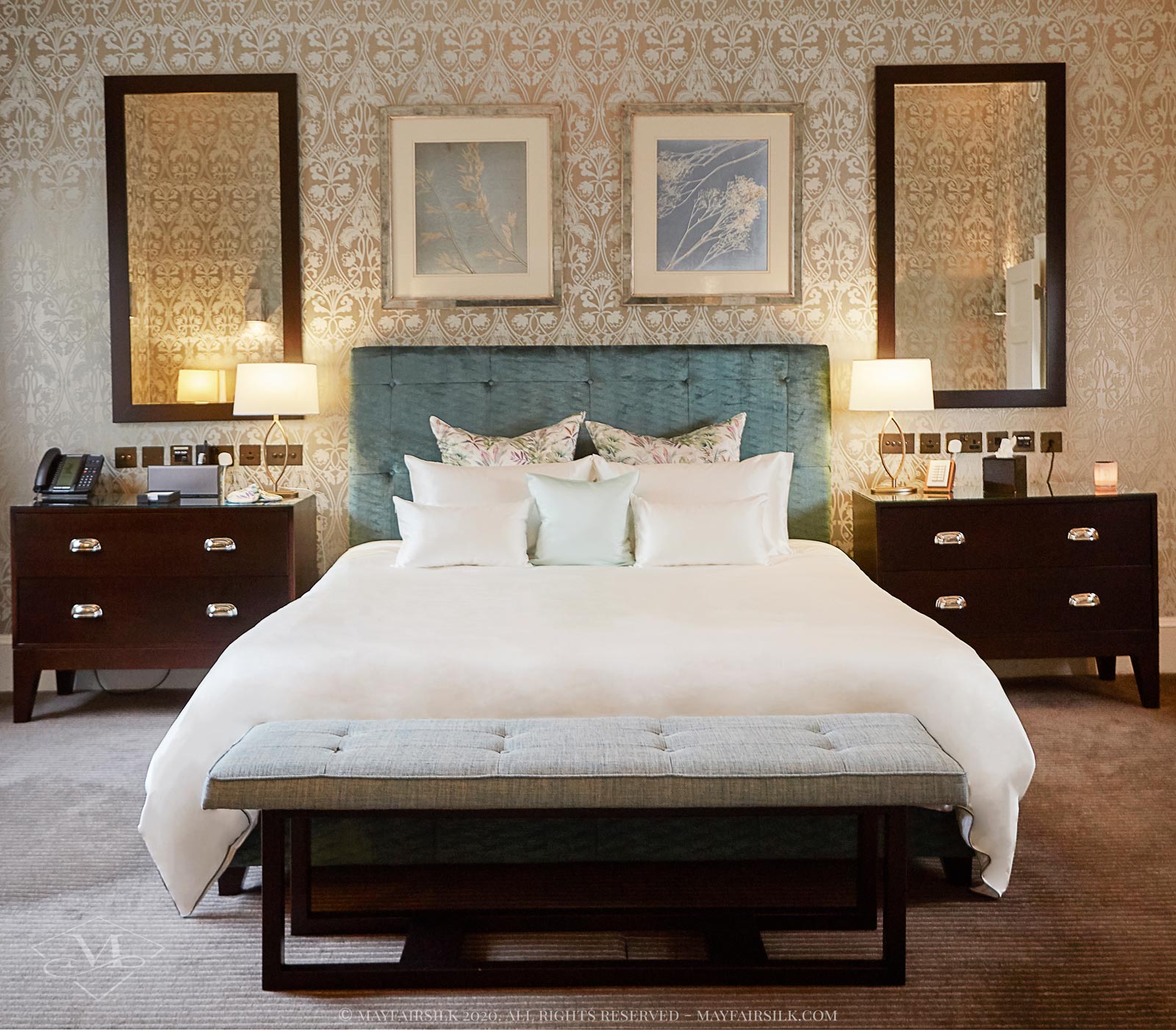 When you don't sleep well, there's not much you can do to improve your day. Unless of course, you know exactly what it takes to get a better night's kip - like sleeping on the right kind of fabrics, letting your skin breathe, and that super soft, fresh sheet feeling. With silk bedding and fitted sheets from Mayfairsilk, you can have all of those benefits and more.
Their latest report provides you with valuable insights into the advantages of silk bed sheets, explaining how they can help to improve skin and breathability for better sleep and comfort.
Go to https://mayfairsilk.com/blogs/general/5-benefits-of-sleeping-on-silk-fitted-sheets for more information.
MayfairSilk's report is the most recent in a range of articles outlining why switching to silk bedding is an investment that can benefit all customers, and helping to bring to light the range of reasons silk is considered a premium fabric.
The report begins by discussing the rising popularity of silk sheets and quickly moves on to detail the properties of silk that make it a high-end, advantageous fabric for you to sleep on. As a natural fibre, silk is structured with a number of tiny holes, the author explains. This helps to promote air circulation during sleep, ensuring that your sheets stay cool and dry at all times, and regulating your body temperature.
The article also points out that this makes silk bedding particularly popular during the warmer, summer months and with those who struggle with hot flushes and night sweats.
Another benefit of sleeping on silk fitted sheets is its calming quality, which is ideal if you have sensitive and eczema-prone skin. The report compares silk to sleeping on cotton and explains that cotton can dehydrate your skin by absorbing moisture from it, whilst simultaneously acting as a breeding ground for bacteria. Silk, in comparison, is both hypoallergenic and antibacterial, which the author explains can keep some of your skin-related issues at bay.
The author also quotes The Sleep Charity's research, which states that 40% of us in the UK have sleep issues, but adds that sleeping on silk can improve this by creating a better sleep environment. MayfairSilk goes on to suggest that the thermoregulating properties of silk sheets can contribute to improving your sleep environment, and details the reasons pure silk is ideal if you have a range of allergies.
The company also mentions that their silk is of the highest quality and OEKO-Tex Standard 100 certified as free from harsh chemicals and dyes.
Mayfairsilk is the high-end silk bedding and accessories retailer you can rely on for premium, natural silk products that feel luxurious and truly benefit your sleep.
Ready to learn more? Visit https://mayfairsilk.com/blogs/general/5-benefits-of-sleeping-on-silk-fitted-sheets to read the full report!
Sponsor Ads
Report this Page
Created on May 9th 2022 02:02. Viewed 91 times.
Comments
No comment, be the first to comment.