Important Tips for the Maintenance of Spring Water Dispensers
by Ava Jones
Filtered Spring Water
In today's time, the demand for spring water has spiked, and that's why people buy spring water dispensers for drinking purposes. Installing a water dispenser is essential for getting fresh and pure water. You can't compromise your health by drinking unfiltered water and getting infected with various diseases.
If you don't take care of your water dispenser, it will get out of order. Home water dispensers provide you with hot and cold water to drink, so it is imperative to take proper care of them.
It doesn't matter whether you have a hot and cold water dispenser for the office or at home; all you need to do is follow the safety precautions given below.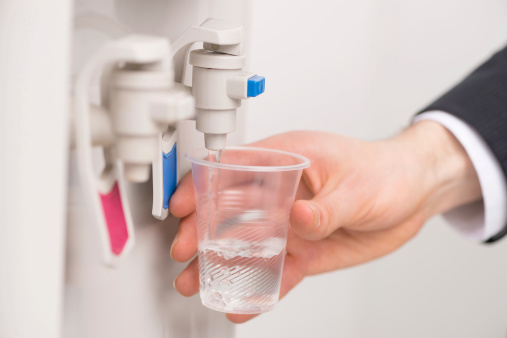 1.

Be careful of Burning yourself
A hot and cold water dispenser can be dangerous if you don't take proper care of it. Many hot water dispensers come up with safety switches for preventing burns in the first place.
Be mindful while filling the cup or bottle with hot water. Small openings will lead water to splash and burn your hands. Use bigger mouthed cups or bottles to avoid getting burned.
2.

Avoid Back pain from refilling it
Another issue you can prevent is injuring your back. Most of the time, people get strain in their backs when filling the water dispenser with a new bottle. The injury happens by the improper lifting of water bottles. Make sure to refill the water bottle properly.
If water dispensers are not cleaned frequently, they get susceptible to germs. Dispensers at workplaces are touched by various people regularly, and germs get spread from frequent contact. If not cleaned properly, these germs have the potential to contaminate you and others with sickness and disease.
The best way to get rid of germs is to clean and sanitize your water dispenser. A public water dispenser needs to be wiped down frequently. However, the home water dispensers don't require regular cleaning. Cleaning once a week is sufficient.
4. Clean the Vulnerable Parts

While cleaning the water dispensers, you should focus inside. Take a cleaning solution and hot water to remove the dirt. Wait for at least 5 minutes for the solution to show its effect, and then drain it via the dispenser tap.
For cleaning the bottom gallon dispenser:
2.
Be quick in wiping the lime mixture.
3.
After cleaning, use hot water to rinse it.
It's important to rinse it with boiled water to clean any unwanted residue.
Mold can cause serious health risks because of the bacteria in it. Mold develops in unseen areas, so it becomes hard to track it. You will observe a rotten smell, so always be mindful to check for mold accumulating in these areas on your dispenser. Make a habit of cleaning it with soap, water, and a sponge.
6.

Be cautious of an electrical hazard
A water dispenser at home or office needs electricity to function. So you need to practice caution around electrical sockets. Water and electricity together can lead to electrocution or fire.
That's why it is imperative to plug in the dispenser to the top socket. Make sure to keep your dispenser distant from the outlet the farther the cord allows. In the case of leakage, keep your office and housemates safe from electrical injuries.
7.

Check if your water cooler is leaking
Watch out if your water cooler is leaking and makes the floor slippery for people in the office or home. The water on the floor can make people fall to the ground.
How easy is it to maintain?
You can't leave your water dispenser dirty, so find the one that can be easily maintained. Copper or other fancy dispensers look great, but cleaning them is such a complicated task. A water dispenser should be cleaned routinely to ensure clean and safe water. People tend to buy a glass water dispenser as it is lightweight and easy to maintain.
Try to check the space between the drip tray and the water outlet. The effective
spring water dispensers
have considerable space between the drip tray and the water outlet. Water dispensers require less maintenance, but you have to keep them clean. Moreover, dispensers with poor-quality filters require routine maintenance. So, it is important to change filters often.
Keep your water dispensers in a healthy state for an unobstructed fresh and clean water supply.
Sponsor Ads
Report this Page
Created on Apr 21st 2022 02:09. Viewed 149 times.
Comments
No comment, be the first to comment.