If You Want Renewable Energy, Get Ready to Dig More Deeply
by Rudy P.
SysAdmin at howtofindthemoney
Building one wind turbine requires 900 tons of steel, 2,500 tons of concrete and 45 tons of plastic.
A single electric-car battery weighs about 1,000 pounds. Fabricating one requires digging up, moving and processing more than 500,000 pounds of raw materials somewhere on the planet.
Global silver and indium mining will jump 250% and 1,200% respectively over the next couple of decades to provide the materials necessary to build the number of solar panels...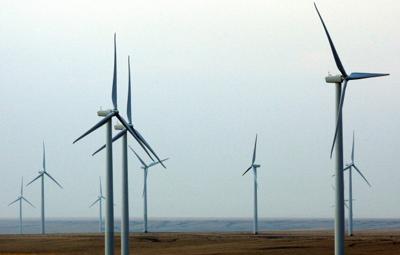 World demand for rare-earth elements—which aren't rare but are rarely mined in America—will rise 300% to 1,000% by 2050 to meet the Paris green goals. If electric vehicles replace conventional cars, demand for cobalt and lithium, will rise more than 20-fold. That doesn't count batteries to back up wind and solar grids.
Much of the mining will take place in nations with oppressive labor practices. The Democratic Republic of the Congo produces 70% of the world's raw cobalt, and China controls 90% of cobalt refining...
Building enough wind turbines to supply half the world's electricity would require nearly two billion tons of coal to produce the concrete and steel, along with two billion barrels of oil to make the composite blades. More than 90% of the world's solar panels are built in Asia on coal-heavy electric grids.
Absent the realization of that impossible dream, hydrocarbons remain a far better alternative than today's green dreams.
The 10 largest coal producers and exporters in Indonesia:
Report this Page
Created on Aug 9th 2019 21:35. Viewed 292 times.
Comments
No comment, be the first to comment.