How to Wear Perfume Correctly
by Shawn William
Creative Writer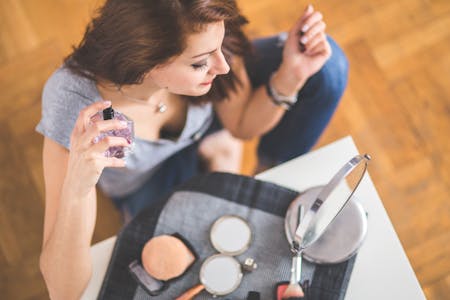 Wearing perfume under your armpit or on the whole body is not how it usually lasts the whole day and smells the exact fragrance. There are some particular places where to spray the perfume and thus you will get the best result as you wanted. Wearing perfume perfectly is an art. Not everybody applies it in the correct way. To get attracted and praises from the people around you, you need to follow some tips before wearing your favorite perfume.
First, choose the right perfume for you. Do not choose anything which does not fit you or does not go with you even if you like that very much. To buy perfumes online with your favorites, try DMN Perfumes which provides a number of good collections of perfumes and also other beauty products. It will suggest you which one will suit you the most.
Consider people's approach towards you. Are they happy with the perfume you are wearing every day? Are you bothering anyone with your "too much" perfume? Is your perfume getting mixed with the odor and making a bad smell which is even worse? So, you need to take care of the people or co-workers around you.
Do not apply perfume on your armpit because it mixes with the body odor and creates an even worse smell which is annoying. Apply the perfume before wearing your clothes because there are chances of leaving the spray marks on the clothes.
There are some pinpoints in your body which are the best parts to hold a perfume stay longer. These are, inside the elbows, wrist or pulse point, on the neck, below the midriff, behind the knees and on the ankles. Spraying in the hair also works well but make sure it is conditioned. Also, you can apply the perfume on your brush and comb the hair with it if you think the perfume might dry your hair. This works too.
Take a bath or shower and moisturize your skin before applying a perfume. A moisturizer helps your perfume last longer than ever. While using a light perfume, spray that on the air and walk slightly towards the mist. This helps you get mixed with the perfume and you will smell good for a long time with a soft and fresh fragrance.
Don't rub the perfume right after applying it. Leave it to dry and it will last longer. Consider applying the perfume from six to seven inches from the skin. This simple tips will make your perfume last longer and wearing the perfume on point matters a lot.
Report this Page
Created on Jul 24th 2018 01:33. Viewed 118 times.
Comments
No comment, be the first to comment.