How to play good table tennis? How is the secret to play?
by Wew Pet
WewPet
You are a fan of table tennis but have you ever wondered how to be good at table tennis? Thien Truong would like to share with you some experiences on this matter.
Today table tennis is not only a sport present at the Olympics but also a popular sport that many people choose to practice. With table tennis, it is very good to help you stay healthy, especially table tennis is good for the heart and lungs. In addition, when you play table tennis, you rarely encounter serious and dangerous injuries such as fractures, head injuries ... You are passionate about table tennis, but you are not good at playing? Please refer to the experience below and try it out for yourself.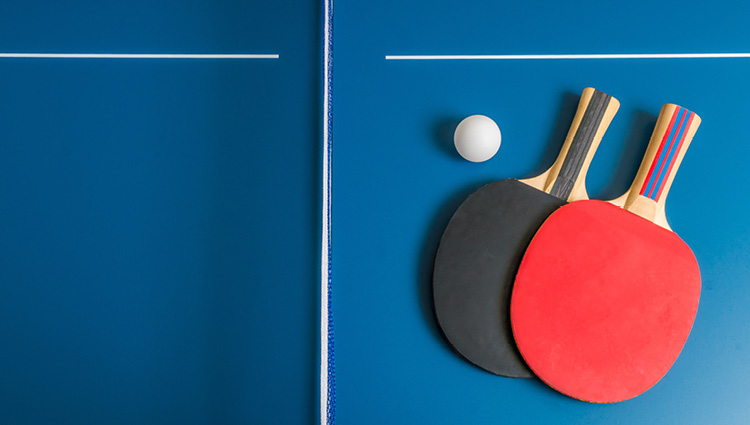 Experience to play good table tennis.
First, you have to choose to buy the suitable table tennis and table tennis rackets.
- With a ping-pong racket, you must check the flatness of the paddle by placing the blade on the glass, if you see a seesaw, then eliminate it. Also you need to check the weight and thickness of the blade is suitable for your hand.
- With the purchase of ping-pong table, you need to choose a table with a standard, smooth ball and not glare when playing ball.
Second, you need to master the knowledge as well as the rules of the game of table tennis.
- Not mastering the basics is like building a house without foundation. So you need to learn the most basic skills in this subject.
Third, you need to find and determine the game that suits you.
Finding the right game for you is one of the very important things when playing table tennis.
- You should learn by yourself the fighting styles and evaluate which style you suit with such as attack, defense ...
Fourth, when practicing as well as competing, you should focus on tactics.
- You should forget the technical aspects of a real match and focus on the strategy of the game. You should think about where to return the ball instead of how to return the ball.
Fifth, you need to combine thought and movement.
The harmonious combination of mind and body is an important thing in table tennis.
Sixth, you need to have good enough health.
- Most of the excellent table tennis athletes are in healthy form, able to move quickly and wide. What distinguishes them from others is how they use what they have.
Saturday, whether it's practice or play, you should try to catch the ball in all cases.
- You should practice the habit of always trying to catch the ball, even when in the most hopeless situations.
Running and trying to give back, this determination should become your second instinct.
Eighth, you need to have a high level of concentration whether in practice or competition.
- Concentration depends on willpower. You have to make sure that you only think about the game and not until the match is over. And most of all, don't let you get distracted by what happens at the next table.
Ninth, you should also not be too important to expensive tools
Don't depend too much on the importance of the quality of the tool. If you want to improve then do not pay too much attention to table tennis rackets, ping pong tables or ping pong shoes ...
Finally, you need to have an attitude of learning.
- Technology is something that people have to practice hard to achieve the desired results.
- Every day you should practice techniques such as footstep movement technique, ball mound distance, standing position and standing posture, swing ball principle ...
Sponsor Ads
Report this Page
Created on Dec 9th 2020 02:36. Viewed 320 times.
Comments
No comment, be the first to comment.