How to help those living with disability be independent
by Claire J.
Content Manager
An independent and fulfilling life is something everyone deserves to have. Living with disability can be physically and emotionally challenging
both
for the individuals and their carers. However, promoting and independent lifestyle can have many benefits for everyone involved. While it may be hard to achieve, an independent lifestyle means that individuals can make their own choices, speak for themselves and live the life they want.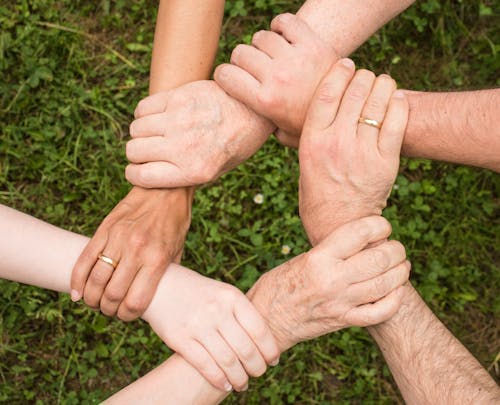 For carers, it can be hard to move towards more independence. Sometimes carers can feel guilty, letting go might be difficult, or simply knowing where to start the journey of independence can be overwhelming.
Promoting independence is a way to put the long-term well-being of the individual first. So, how do you help those living with disability become more independent?
Be supportive, not controlling
As a carer of someone living with disability, it can be hard to know where the line is between being supportive and being controlling. If your loved one is someone you have cared for throughout their life, it can be hard to give up control. Without control, the outcome of any situation can feel like it is out of your hands.
While this is kind of true, with the right approach of offering more support and letting your loved one take on more responsibility, you can help them understand how to make the right choices.
It's important to remember to make the transition slowly. Doing so will give both you and your loved one time to get familiar with the changes.
Build your support network
Something that can help promote independence is to expand the support network around your loved one. With only one main carer, those living with disability may form a dependence on that specific person which can understandably be hard on both parties. However, only having one carer may inhibit development and progression of independent living.
Having more than one carer can encourage independence, especially if you employ the support of someone from a platform such as
Home Care Heroes
. These platforms connect you to carers in your community who are experienced in building relationships with those in need, helping them to reach a more independent lifestyle.
Allow choice and decision making
Choice is important. Choice is what independence is all about, however it's important to provide choice slowly. Many adults with disabilities may be used to nurturing and protection where choice and decision making is something they haven't really experienced.
Start slowly by giving them more choice in every day situations like what to eat, what to wear or what activities to do. Slowly, decision making will become more normal and bigger choices can be made.
Get into the Community
As your loved one becomes more confident in making decisions, they can begin to expand their choices into the community. Being able to be a part of the community is a huge part of being independent. Initially, your loved one may need support with things like going to the groceries, or ordering food, but with practice, continued support and consistent achievements, their independence will grow.
Additionally, there may be some community groups your loved one could become a part of. Think of their interests and try to find a group that relates. Most communities have sports clubs and youth groups that welcome everyone. Of course, it's a good idea to check if it will be a suitable arrangement before you make any plans.
These interactions with new people and soon-to-be friends will help break the cycle of dependence and provide opportunities for socialisation which can help build confidence.
Living healthily
Knowing how to live a healthy life is a big part of being independent. Seniors, or those living with disability often struggle to get enough exercise and eat the right kinds of foods, so educating and supporting them in doing so is key to greater independence.
Low levels of exercise and poor diet can lead to serious diseases such as obesity and heart disease. Focus on educating your loved one and creating daily habits that encourage healthy choices.
Living independently is something everyone deserves but for some people it can be a huge step. For those living with disability, or seniors trying to maintain their independence, support Is the most important aspect. With greater independence comes a higher quality of life and a better well-being.
Sponsor Ads
Report this Page
Created on Feb 13th 2019 22:17. Viewed 288 times.
Comments
No comment, be the first to comment.