4. Then you will see your application registered successfully. Go to Dashboard -> Application Settings, find the Domain Setup section like the screenshot below, choose Add Domain.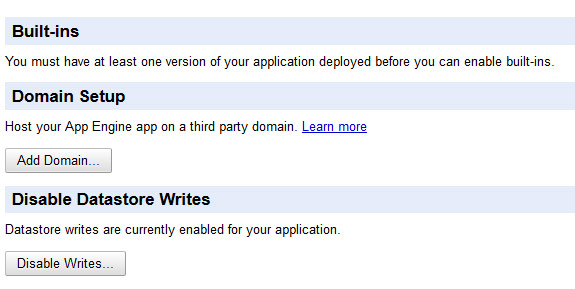 5. On the next step, don't care about the left side. Read the Note and you will see the link to Sign up for Google Apps Standard.

6. Now, you will see the page to setup your account. Just fill in appropriate information to create a Google Apps account for free.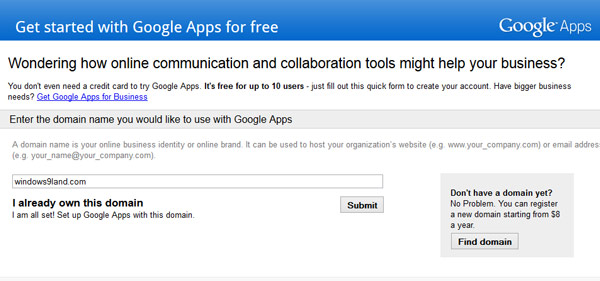 All done. If you are wondering why I didn't post just the link to this Setup Page, it is because it will not work. You have to follow exact steps like mentioned above.
Let me know if you have any issue registering for a free Google Apps account. If you have another solution, share with us.
Update 1: Some comments below confirmed that there is a workaround to get more users for your Google Apps account. You can follow the guide above, upgrade to trial, add more users and finally cancel the subscription. Then, you will have a free account with up to 10 users. It's worth trying.
Update 2: It seems like the workaround is no longer working and both Google and Microsoft ended the free service and migrated to the new Google G Suite service. If you need a free domain email, you can use other email hosting services like Zoho.
Source : G Suite Tech Support