How to Create Animated Cartoon Videos to Improve Marketing Efforts For Your Business
by PRC Agency
PR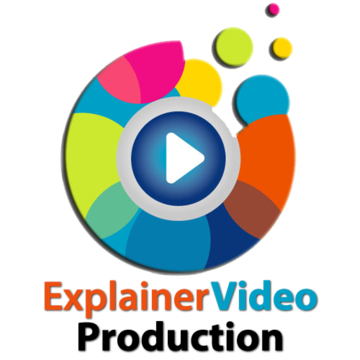 The Explainer Video Company, a full-service animation studio based in the US has announced the launch of its new cartoon video marketing service. The company's team of artists and animators will produce high-quality animated videos that explain a business' products or services in an entertaining and engaging way. These videos can be used to promote a company on social media, its website, or in other marketing materials. CEO and founder of The Explainer Video Company, Tal Elliott, said: "We're excited to offer this new service to our clients. Animated marketing videos are a great way to engage potential customers and explain what your business does in a fun and interesting way."Check out further details here: https://thevideoanimationcompany.com/the-ultimate-guide-to-hiring-the-best-animated-explainer-video-company/As video marketing continues to grow in popularity, the team at The Explainer Video Company have identified a need for quality animated videos that help businesses of all sizes stand out from their competitors. Elliott added: "Our cartoon style is designed to engage customers on social media and in other digital channels. It's also a way for businesses to explain what they do, promote their products and services, increase conversions, and grow sales. These videos are particularly useful for startups who don't have the time or budget to create a full-scale marketing campaign but still need to get their brand in front of customers."Examples of some of the best animated services for business here : https://thevideoanimationcompany.com/top-10-best-video-marketing-agencies-for-your-business/Animated marketing videos for business can be highly effective in conveying your message and promoting your product or service. Here are some of the key benefits of using animated marketing videos:1. They capture attention: A well-made animated video is likely to grab people's attention more than a traditional static ad or piece of text. This is especially true when videos are posted on social media or other online platforms, where people are constantly inundated with different types of content.2. They use visual storytelling: Animated marketing videos can help you tell a story in an engaging and entertaining way. This is especially important if your product or service involves a complex set of features that may be difficult to explain in words alone.3. They're versatile: Animated videos can be used for a wide range of marketing purposes, from product demonstrations and customer testimonials to brand awareness campaigns and corporate training videos.4. They're cost-effective: Producing an animated video is generally more affordable than live-action alternatives, making them a great choice for businesses on a budget.5. They're highly shareable: Because of their visual and engaging nature, animated marketing videos are much more likely to be shared online than other types of content. This is an especially valuable benefit if you're promoting your marketing video through social media or online forums.The Explainer Video Company has already produced many successful animated video projects for a range of clients, including established brands like Sony, Iron Mountain, and BP. These videos have been created in a variety of styles, including 2D animation, 3D animation, interactive video and motion graphics. Elliott commented: "Our work has a great track record of getting customers engaged with businesses. Our team is able to quickly understand what our clients' needs are and produce high-quality animated videos that meet their requirements. We're confident that our animated cartoon marketing videos for business will be just as successful."For more information about The Explainer Video Company's new cartoon video marketing service, visit the website at https://thevideoanimationcompany.com and discuss your project with one of the creative team there.
Sponsor Ads
Report this Page
Created on May 2nd 2022 12:31. Viewed 260 times.
Comments
No comment, be the first to comment.