How to choose your design agency and website development?
by TM Maria
Be a king in your own kingdom
If you are here, maybe you are looking for a partner for setting up your website. You are surely looking for information that would help you to make the right choice of web design agency. You say to yourself, no doubt; there are so many agencies, how can I be sure to work with the one that suits me best?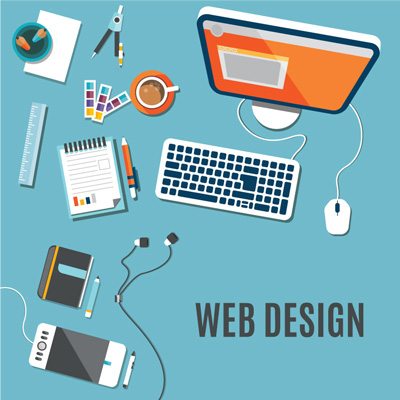 Looking for an agency and want to organize?
If, on the contrary, you are not yet working with an agency, we would like to offer you some ways to organize and facilitate your research process. To do this, we propose a list of elements to consider with suggestions to guide your analysis.
Identify your priority needs
As a rule, agencies specialize in strategy, design or web development. All agencies offer all these services, but it is advisable to work with the agency whose specialty is in line with your needs (and possibly your budget) the most important. At Walter Interactive, for example, we offer strategy and design services, but our strength is especially the development of websites.
Have a budget
It is possible to deploy a website for as little as $ 5,000, but some sites are so strategic for their company that it dedicates sums of hundreds of thousands of dollars, see millions. When it comes time to shop around and discuss your project, it's important not to "get carried away". The budget envelope available for this initiative must be defined in advance.
Building a site can easily result in many secondary costs. In addition, after going online, you will inevitably need to optimize your pages and keep it up to date. It is therefore important to reserve part of its budget for these operating costs.
A good agency will inform you of these costs in advance and try to eliminate as much as possible. She can tell you if the costs related to these services are included in your estimate or if they are additional services that you have to pay separately.
Consider the resources and skills available internally
If you are looking for a business partner it is because you are looking for an organization that specializes in the field of digital technology and has the experience, knowledge and skills.
This does not mean that you do not have the experience and expertise within your own organization. Perhaps you are looking for an agency to overcome a chronic or occasional lack of certain roles. If so, take the time to inventory the availability of internal collaborators and define your needs, working relationships and desired hierarchy.
Create a short list of candidate agencies
There are many agencies on the market, you will not be able to evaluate each of them. You will need to create a short list of candidates. In our opinion, there is no point exploring your project with too many agencies. A list of 3 to 4 selected companies, well chosen, through known or validated sources, will ensure you get enough information to compare offers.
Start by getting references from your surroundings but remember that the needs of one are not necessarily the same for the other.
Do your due diligence first by contacting past or present clients. Here are some questions you could ask:
· How long have you been a client of the agency?
· What kind of project do you work with the agency?
· Was the project delivered on time and on time?
· What are the services offered by the agency you are calling?
· What internal resources are working on this type of project?
· Overall, what is your budget for this project?
· What is the greatest strength of the agency?
· What is the element that the agency still needs to work on?
· Would you hire them for another project?
Interview agencies as you would with an employee
When you meet the web agencies on your list, have prepared a list of questions with a weighting grid according to your expectations and your time and money constraints.
Here are some examples of questions to ask:
· Which sites are you most proud of and why? (Make sure these sites globally match the quality you are looking for.)
· Who is your favorite customer with and why?
· How do you differentiate from your competitors? (Note if these skills fit your most important needs)
Make sure the agency passes the "beer test"
The last step is the most intuitive.
Before making a final choice, ask yourself: Do I want to work with this team? Will I have a beer with them?
Choose an agency whose values align with yours and with whom you will enjoy working.
How to choose your design agency and website development?
Taking the time to choose your agency according to these criteria will help you a lot when you start your project. You should end up with a good understanding of what the chosen team will do, the key skills the agency will bring to the table and the agency's knowledge of its clients and the best way to make the project a success.
Report this Page
Created on Oct 25th 2018 11:26. Viewed 175 times.
Comments
No comment, be the first to comment.