Hire The Best Infrared Asphalt Restoration Patching Company Near Murfreesboro
by PRC Agency
PR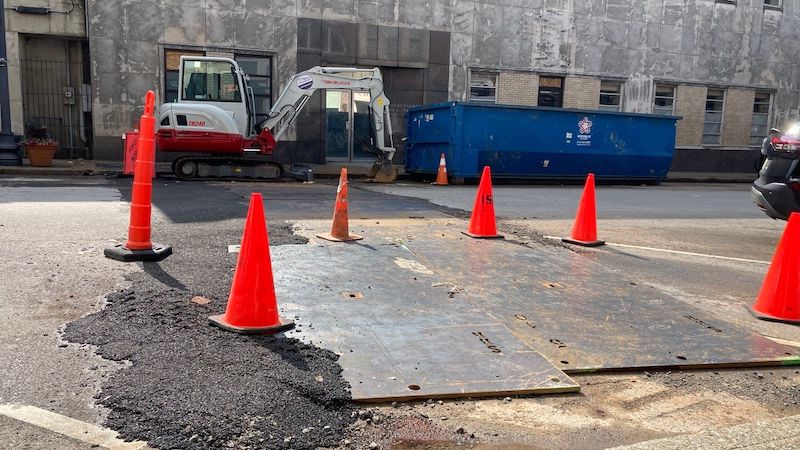 Is your pavement looking worse for wear? Don't settle for temporary solutions! Get it repaired the right way the first time with Gaddes Strategic LLC!
The company's services are offered to various businesses including plumbers, solar panel contractors, electricians, and fiber contractors. Recently, the team completed an infrared asphalt patching job for a fire protection systems contractor in Murfreesboro.
Go to https://nashvillethermoplasticmarkings.com/infrared-asphalt-patching-murfreesboro-tn for more information.
Gaddes Strategic LLC explains that the contractor needed an infrared asphalt patch after a fire sprinkling system was installed for a bar in Historic Downtown Murfreesboro. In order to complete the installation, a trench was excavated to get the water tap in the street.
The company's team utilized crushed stone, asphalt binder, and hot asphalt to fill the trench and an infrared asphalt heater was used to create a smooth seamless finish. Upon finishing the job, they used a dump truck to get rid of the damaged asphalt as well as other debris and materials.
An infrared asphalt restoration is an efficient option because there's no risk of separating the asphalt from the material below and it also protects the ground from burning and scaling. Furthermore, this method is designed to offer you long-lasting results that can withstand heavy traffic.
You can find additional details at https://nashvillethermoplasticmarkings.com/asphalt-repair-murfreesboro-tn
With the company's asphalt trench repair solutions, you can service water or sewer water tap jobs in a more economical way. You won't need to deal with a temporary patch as the company's team will repair the trench after the code inspection has been completed and patch it on the same day.
About The Company
The experts at Gaddes Strategic LLC have over 60 years of experience in concrete, asphalt, and dump trucking. They focus on being responsive and flexible and quickly tackling smaller jobs that larger companies often take longer to get to.
In addition to infrared asphalt repairs, the team also offers thermoplastic pavement markings, pothole repairs, and asphalt sealcoating and line stripping. Those interested in requesting the company's services can do so by filling out the form on the website.
A spokesperson for the company said: "We use only premium materials and equipment. We consider our clients' time and money and ensure each project is completed expediently and within budget."
Gaddes Strategic LLC is the asphalt repair expert you can rely on in Rutherford County. Call them today at 615-866-2795!
Click on https://nashvillethermoplasticmarkings.com for the information you need!
Sponsor Ads
Report this Page
Created on Aug 26th 2022 15:41. Viewed 94 times.
Comments
No comment, be the first to comment.