Hire Backend Developers Quickly With US Nearshore Software Development Staffing
by PRC Agency
PR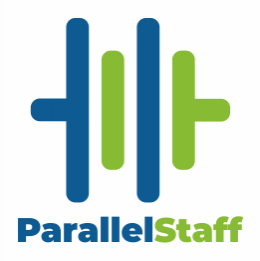 Do you know how many software developers it takes to replace a lightbulb?
None - it's a hardware problem.
If you have a software problem though, you probably know just how many software developers you need and exactly what skills they should have.
What you may not know is how to hire the best talent, where to find it, and how to save money without sacrificing quality.
The answer to all of the above is: ParallelStaff.
The innovative IT staffing company, with headquarters in Dallas, connects businesses with top software development talent based in Latin America.
Check it out at https://parallelstaff.com/nearshore-software-development
With access to over 50,000 English-fluent experts in software development, ParallelStaff helps you quickly hire top-notch backend developers. Whether you need one or ten, you give them a list of requirements and they will give you a list of candidates.
"With nearshore software development we make digital transformation easy," explains a company representative. "You pick the people, the project, and the results, and we'll deliver it to you at a fraction of the cost."
With traditional offshore outsourcing, you can often run into project delays due to time differences. But, if you partner with ParallelStaff, you can hire engineers who are close to the shore and can work in accordance with US time zones. While this nearshore solution is more expensive than offshore outsourcing, it is still more cost-effective than hiring and onboarding domestic talent. Plus, you get the same high level of quality.
With ParallelStaff, you can hire from a large pool of vetted backend developers based in Latin America. The company uses a strict vetting process to ensure its engineers excel at hard and soft skills and have vast experience with agile workflows. With at least five years of experience working with three or more related technologies, all engineers also speak English fluently to ensure easy integration and communication with your team.
For most projects, ParallelStaff can bring together a whole team in ten business days. Aside from backend developers, it currently offers full-stack, mobile, and fronted developers, QA/software testers, DevOps engineers, project managers, UI/UX designers, and more.
With ParallelStaff, you get unparalleled access to a pool of IT talent based in Latin America. Connect with vetted industry professionals, scale easier, and launch faster! You can create an incredible remote team and build long-term relationships while keeping your costs low.
"Having access to such a vast talent community, ParallelStaff allowed us to staff our teams with highly skilled engineers and complete our projects faster than ever," said a satisfied client. "Their staffing process is way better than any other outsourcing company in the region, so we can always rely on them."
Finding loyal, skilled, and affordable talent has never been easier. And you don't have to "go" to the ends of the Earth to find it - the best talent is close to shore!
Visit https://parallelstaff.com/nearshore-software-development to get started!
Sponsor Ads
Report this Page
Created on Oct 4th 2022 22:48. Viewed 95 times.
Comments
No comment, be the first to comment.