Get This Professional Development Book On Classroom Management For Teachers
by PRC Agency
PR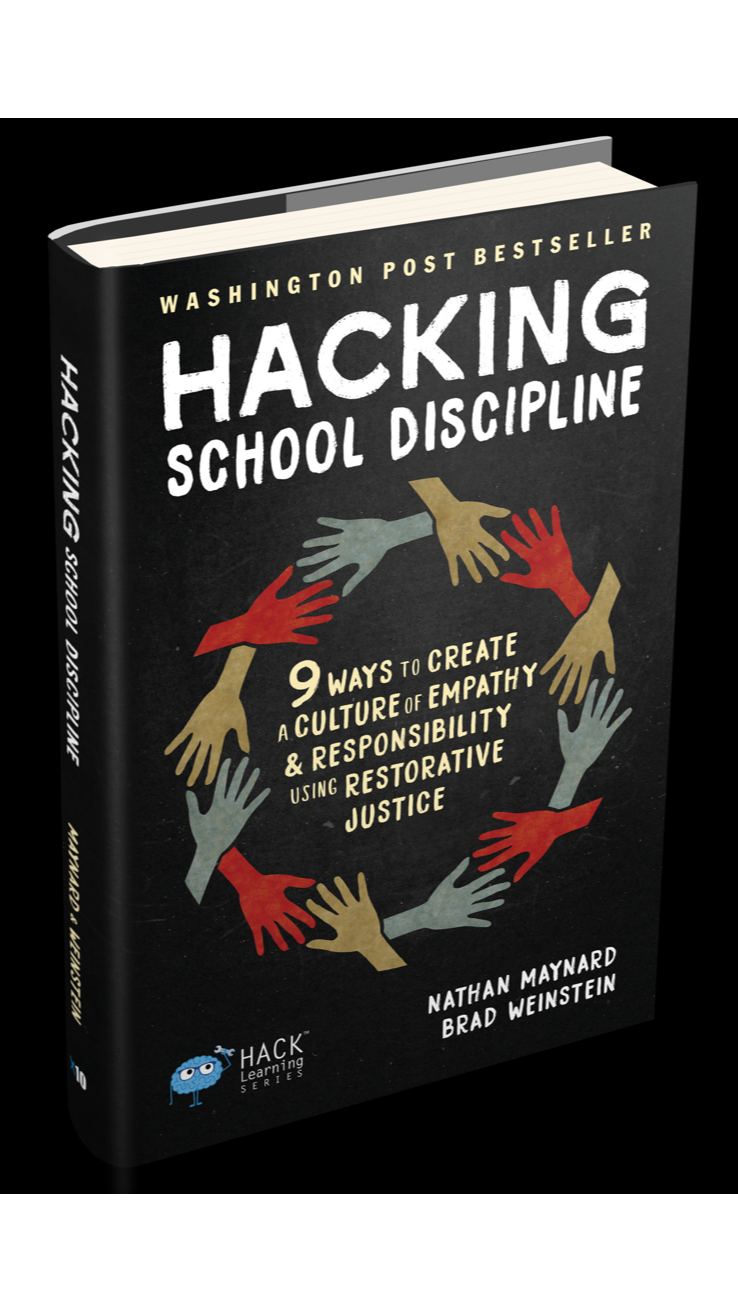 If you're an educator, you must be intimately aware of how many problems you and your fellow educators have. Big classrooms, much to do, and so little time to do it. Add one or more challenging students to that mix, and the job becomes even more difficult.
You've probably noticed by now that the constant detentions aren't really doing anything to alleviate discipline problems. Maybe they're even making things worse. Or maybe you've known from the start that punishment isn't the way to go, but you don't even know where to begin looking for alternatives.
If you're starting to feel like you're in desperate need of some life hacks, then Times 10 Publications has your back. Their bestselling book, Hacking School Discipline, will provide you with the solutions you need—and ways to apply those solutions to your classroom!
Ready to get started? Go to https://www.10publications.com/hacking-school-discipline to learn more!
If you've been feeling like disciplining your students never really works out, your intuition is grounded in evidence. Hacking School Discipline highlights recent research about the lack of effectiveness of conventional school disciplinary practices. Studies show that commonly used punishments, such as detentions and suspensions, do little to change unwanted behavior and can strain the relationship between a student and teacher over time.
And a strained relationship between you and a student is the last thing you need when you're already so busy!
Times 10's Hack Learning Series has solutions. Available as an eBook, paperback, audiobook, and hardcover, Hacking School Discipline gives you with alternatives to detentions and suspensions. Based on their own experiences in the classroom, the authors offer step-by-step strategies with real-world anecdotes to help you promote a culture of understanding between you and your students.
Rather than disciplining a misbehaving student, the authors suggest enhancing communication and identifying the root of the problem. They note that restorative practices are particularly effective in correcting disruptive or negative behavior, as restorative circles facilitate discussion and reflection. After all, your students need to understand what they've done wrong before they can do right, right?
The book also contains concrete applications of strategies to reduce repeated bad behavior. The authors include ways to create a collaborative environment within the classroom, where you can encourage students to cultivate empathy and self-regulation. By helping students become productive, independent, and responsible learners, you can eliminate the need for punishment altogether.
If this has piqued your interest, you don't have to stop there. Hacking School Discipline is part of a series of books intended to help educators and school leaders rethink the culture behind disciplinary action and classroom management in schools. The release of this book goes in line with Times 10 Publications' mission to provide school staff with resources that have practical applications in the classroom.
You can check out their other books at https://www.10publications.com/school-discipline-restorative-practice-books
"I taught for over 20 years and realized that educators are so busy helping kids that they rarely have the time or energy to hone their own craft," says Mark Barnes, president and founder of Times 10 Publications. "I started Times 10 Publications with a single mission in mind: to help educators solve problems. Times 10 books provide practical solutions that busy educators can read today and use tomorrow."
Hacking School Discipline gives you ways to ditch the detentions, swear off the suspensions, and eschew the carrot and the stick, in favor of rapport-building and creating a culture of empathy and responsibility in your classroom and school. If you're determined to build a healthy environment in your classroom, then Hacking School Discipline can help you get started.
Don't keep your students waiting a moment longer. Visit the links above or https://www.10publications.com today!
Times 10 Publications 322 West Legend Court Unit B, Highland Heights, OH 44143, United States Website https://www.10publications.com/
Sponsor Ads
Report this Page
Created on Jan 25th 2023 05:21. Viewed 37 times.
Comments
No comment, be the first to comment.