Get The Best Duluth, GA Integrative Medicine Treatment For Low Energy & Diabetes
by PRC Agency
PR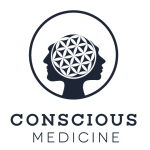 Were you aware that fatigue very often indicates an underlying health problem? That shouldn't be a surprise - listen to your body!
If you live in Duluth, Georgia, or around, contact Conscious Medicine - they offer you integrative functional medicine services to help resolve your brain fog, fatigue, low energy, and sleep issues. The practice, led by Dr. Truc Nguyen, MD, also offers you diabetes and weight loss treatments, with results typically seen within 3-6 months.
You can learn more at https://consciousmed.co
Conscious Medicine offers services to revitalize you by tapping into the core of the integrative medicine approach: an extensive examination of your medical history, current lab tests, and lifestyle details. Once a complete picture has emerged, you and the doctor can come up with a realistic, custom treatment plan to help resolve all of your underlying issues - and put a bounce back in your step!
A report published by the National Safety Council found that over 40% of Americans' poor sleeping habits compromise their abilities to think clearly, make wise decisions or even be productive. According to another study, prolonged periods of inadequate sleep (less than six hours per day) - and a lack of recovery sleep - may have cumulative negative impacts that change the neuroendocrine, immunological, and inflammatory systems. Additionally, this may help explain why patients with diabetes frequently experience fatigue, especially type 2 diabetes patients.
The Conscious Medicine team tries to understand the body as a whole - an interconnected mind/body unit - and recognize imbalances that might be causing your fatigue. After running laboratory work to establish your biochemical baseline, the team looks to understand all possible contributing factors - including genetics and lifestyle: a single condition can have many different causes, and that one cause can lead to many different conditions. Conscious Medicine looks to understand why symptoms are occurring in the first place.
You can find additional details at https://consciousmed.co/i-medicine
Dr. Nguyen notes that the current healthcare system is "set up so that you don't get the doctor you want, you don't get to see them when you want, and you don't get the care you want." Doctor visits are brief and numerous research studies have shown that this is one of the top frustrations reported by patients. Conscious Medicine adopts the opposite approach because it takes time and work to understand the root cause of the disruption in your health and - as Dr. Nguyen says, "You are a dynamic living system that functions best when balanced."
One patient commented: "This was a true holistic approach to health. But it all comes down to the wonderful people that you meet. Dr. Tru is incredible. She is super smart and very thorough in her approach. You can tell that she is truly passionate about getting you better and having you live your best life."
Nobody wants to drag their feet all day long. But you can get used to it - and that's the problem! You don't have to! Take control of your life instead and feel the joy again!
You can call 678-629-3833 or go to https://consciousmed.co/functional-medicine-atlanta and 'meet' the team - and see for yourself the treatment possibilities that are offered.
Conscious Medicine 6601 Sugarloaf Parkway, Duluth, Georgia 30097, United States Website https://consciousmed.co/ Phone +1-678-629-3833
Sponsor Ads
Report this Page
Created on Dec 23rd 2022 02:51. Viewed 30 times.
Comments
No comment, be the first to comment.