Get The Best Car Maintenance From North Scottsdale, AZ Top Auto Mechanics
by PRC Agency
PR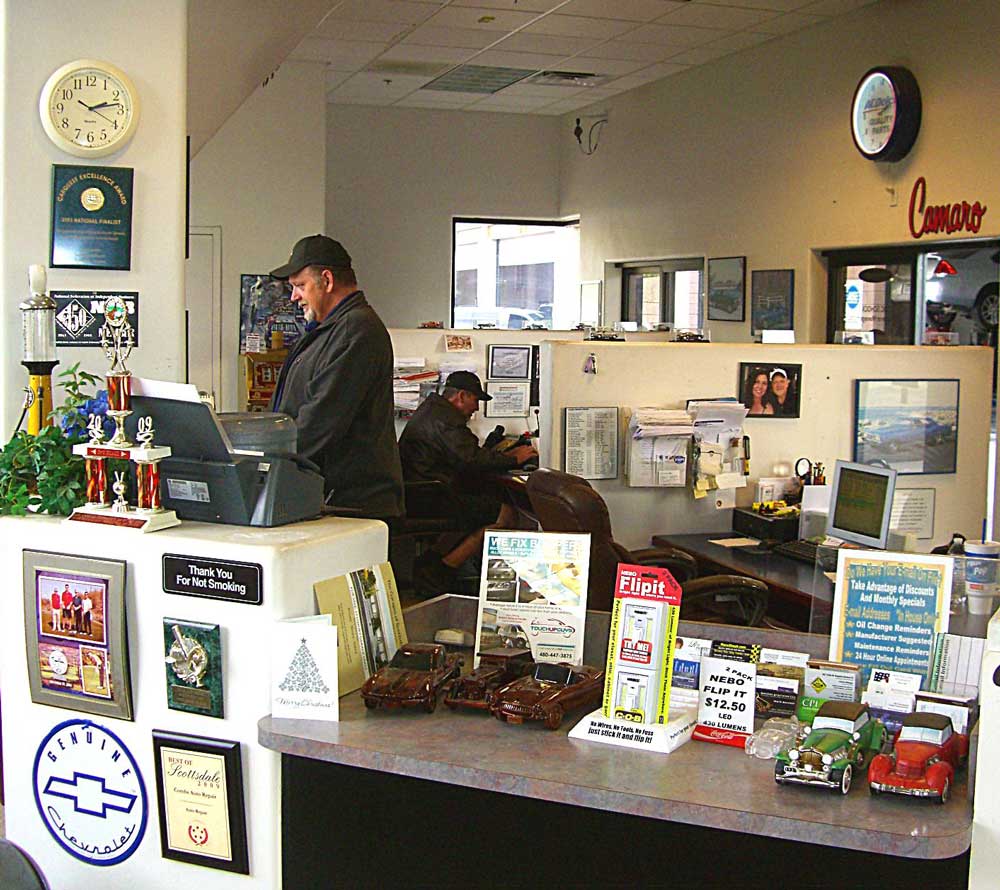 It's frustrating when the car breaks down at the wrong time. However, with regular maintenance from trusted auto technicians, your vehicle can log hundreds of thousands of miles before needing an engine rebuild or replacement, keeping the cost of operating the automobile much lower in the long run. If this is what you want, we know who can help.
Combs Auto Repair, a top-rated North Scottsdale auto mechanic, can provide affordable, regular car engine and transmission maintenance services to keep your cars in top condition. The family-owned and operated auto repair shop has over 50 years of industry experience serving clients in North Scottsdale and the surrounding areas, so you can rest assured of getting top-quality services.
Go to https://combsauto.com for more information.
Routine car engine maintenance is crucial to prolonging the machine's life. Leaving minor problems unaddressed could lead to severe complications requiring costly repairs. Hence, it's essential to take your vehicle to experienced automobile shops for regular engine tune-ups and servicing.
Combs Auto Repair has highly-trained auto technicians with vast experience in auto engine maintenance and repairs. The certified mechanics can handle any car, including foreign makes and models. They'll service your vehicle with the utmost care, ensuring your complete satisfaction.
The North Scottsdale engine tune-up specialists use computerized diagnostic equipment to identify all the engine components that may need repair or replacement. In addition, the team uses only manufacturer-recommended parts to replace faulty components, ensuring longevity and better performance.
The mechanics' services are affordable, and they take the time to go through the estimates with you to ensure transparency and set clear expectations.
Besides engine and transmission maintenance, the local car mechanics offer other auto services, including engine rebuild and replacement, electric system repairs, and vehicle pre-purchase inspections. They can also fix malfunctioning car air conditioners and stop oil leaks.
The company is available on multiple social media platforms, including Facebook and Twitter. You can also reach them through emails and phone calls.
A company spokesperson said, "We pride ourselves in delivering quality work on time. Our fast turnaround time ensures customers don't have to wait long to get their cars fixed. We also provide on-site services for those who can't drive down to our facility. Our mission is to help car owners get their vehicles in shape and keep it that way."
Now you can get all the services you need to keep your car engine in proper running condition—contact North Scottsdale auto repair shop today for a hassle-free experience.
Visit https://combsauto.com if you want to schedule an inspection, or call +1-480-513-2828 for more information.
Sponsor Ads
Report this Page
Created on May 7th 2022 02:13. Viewed 119 times.
Comments
No comment, be the first to comment.