Get Pre-Hiring Education Background Screening For Temporary Staffing Candidates
by PRC Agency
PR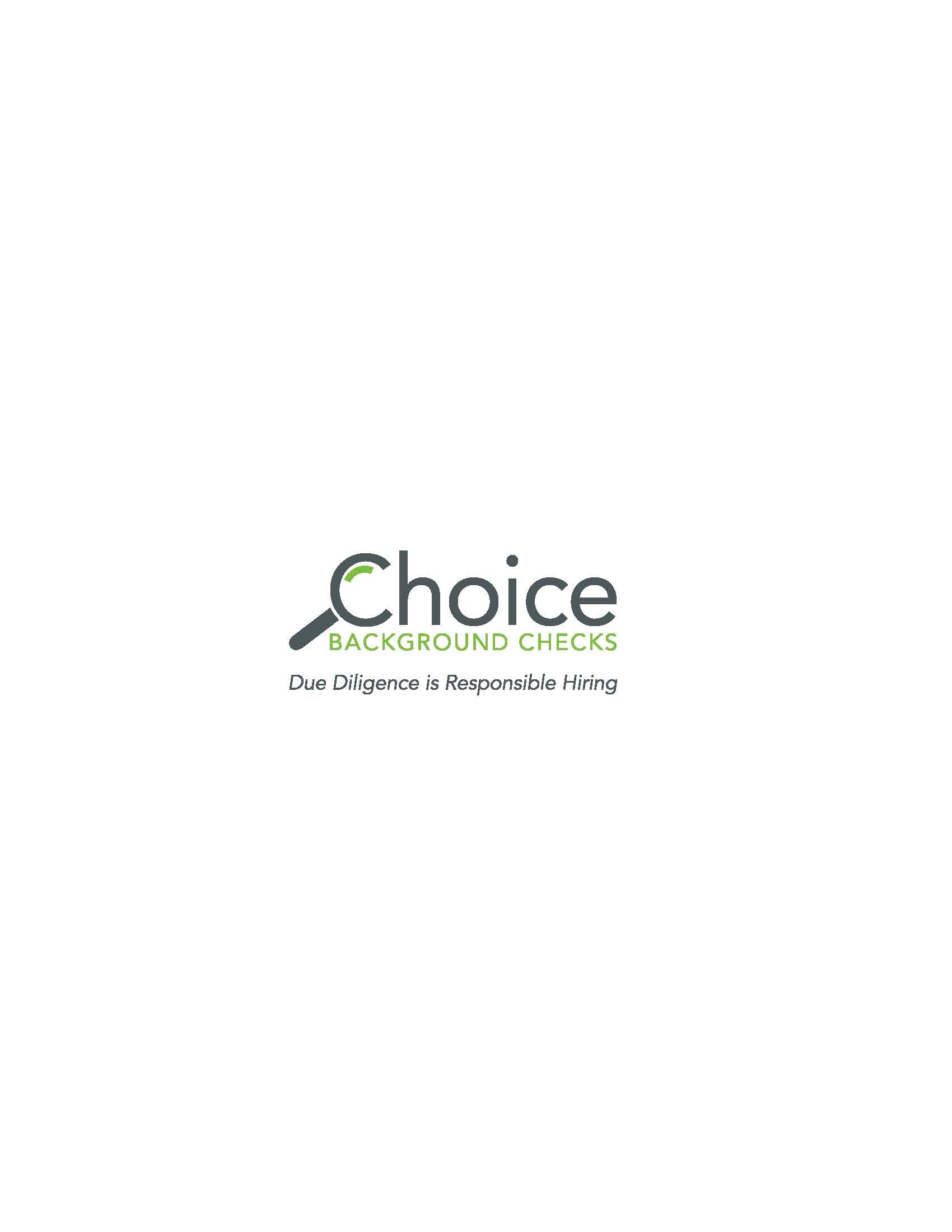 As much as you'd want to trust every single person who applies for a job at your company, the fact is: A lot of people lie. For them, it might be something "small" like adding a certificate or two (or three) and saying they went to Harvard for a summer class or something. But these little lies build up and can potentially AND directly affect your company's performance and reputation.
Misrepresentation is not a small thing. Imagine that you hire a candidate who said he/she was an expert in coding or construction. Imagine sending that worker to complete a critical task. Imagine them failing because of their non-work experience. Imagine having to pay for damages.
Now, don't imagine. Prevent them instead with a simple background check.
Choice Background Checks offers one of the more comprehensive pre-employment background screening processes in the country. These checks include the candidate's educational background, professional qualifications, employment history, and reference calls.
This helps you make the right decision for your organization. According to recent data, around 50% of all application forms contain some discrepancies in experience, education, and ability to perform essential tasks related to the job.
Schedule your consultation today at https://www.choicebackgroundchecks.com
The services gauge the integrity of applying candidates and assess the validity of the information provided in their resumes. Aside from their educational background, Choice Background Checks also confirms an applicant's employment dates, salary, and positions they have held with their previous employers.
If you'd like to give it a go, you can simply request an initial interview with the team, where you will be asked for certain information, such as the nature of your business, how many people need to be assessed, and how long the service will be provided.
A leader among background screening providers, the company uncovers relevant federal civil records and financial sanctions. Its database includes thousands of records covering 50 states, including sex offender and child abuse registry filings, with new records added every day.
Choice Background Checks' service is particularly suitable for temporary agencies that need to hire hourly workers for their offices. The company also works with warehouse and construction companies in need of supporting their staff with temporary engineers, project managers, office managers, and geologists.
The company explains that background checking prevents the risk of fraud or negligent hiring. Recent studies have shown that negligent hiring can cost a company potentially millions of dollars in lawsuits for personal injury and embezzlement, among others.
A thorough background check helps screen potential recruits for misdemeanors and verifies their employment history and any licenses and accreditations.
The service offered by the company is not limited to pre-employment purposes only - you will also benefit if you are selecting tenants for a rental property, screening investors for your next project, or accepting volunteers for a charitable campaign.
Based in Pennsylvania, Choice Background Checks works with businesses working with teams of 50-500 employees across every industry.
If you require a thorough background check, Choice is the only name you need to know!
Go to https://www.choicebackgroundchecks.com so you can learn more.
Choice Background Checks 1653 McFarland Road, Pittsburgh, PA 15216, United States Website http://choicebackgroundchecks.com Phone +1-412-437-8378
Sponsor Ads
Report this Page
Created on Dec 16th 2022 02:27. Viewed 88 times.
Comments
No comment, be the first to comment.