Get Affordable US-Made Home Solar Panel Installations For Capitol Heights Homes
by PRC Agency
PR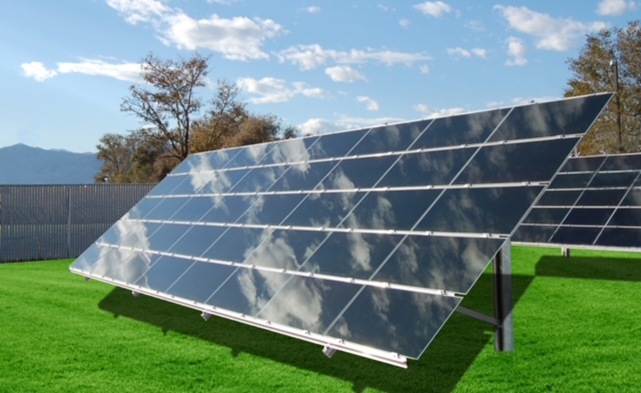 If you live in Capitol Heights, Hillcrest Heights, Morningside, or a surrounding district, now might be the time to make the jump. You're not only doing the environment a favor, but your hip pocket will thank you long into the future.
Go to https://www.thesolarjediempire.com for more information.
If you weren't already aware, there are now some amazing incentive programs from both state and federal governments. Considering your home will be generating a lot of its own energy, you will also be reducing your dependence on huge energy companies. What's not to like about that?
So, how big is solar these days? According to the Solar Energy Industries Association, the state of Maryland is currently ranked 18th out of 27 states in terms of solar energy installations. As of Q1 2022, there was 1,459MW of solar energy capacity, which is enough to power 164,038 homes. However, this figure only accounts for 4.36% of Maryland's total energy needs, so we need to do much more.
Solar Jedi Empire recognizes that many of us are struggling with rising inflation and energy bills. That's why their home solar installations make so much sense. The company has a perfect 5-star rating on Yelp, and they also use American-made panels, so you know you're getting great quality at an amazing price.
Solar Jedi Empire also helps you take advantage of state and federal incentive programs, which are making these systems more affordable than ever before. As an example, the federal government's solar Investment Tax Credit (ITC) can effectively reduce your initial cost of a solar system by 26%.
For additional information please see: https://www.facebook.com/The-Solar-Jedi-289742511525323
About Solar Jedi Empire LLC
Operating from its Baltimore headquarters, Solar Jedi Empire provides solar energy solutions throughout Maryland, Washington DC, and Virginia. The company's website offers a range of information about government incentives in each of those regions. Opening hours are 9am to 7pm Monday through Friday, with phone support available 8am to 6pm Monday through Friday.
A company representative recently stated: "We bring innovative, turn-key solar solutions to each of our customers with an incredible focus on customer service, value and American-made solar panels. Our goal is to help as many people as we can move into a more sustainable future that is helpful to the environment, and to your wallet."
The case for solar energy just got a whole lot better. See how Solar Jedi Empire can help.
Speak to a friendly staff member today. Check out https://www.thesolarjediempire.com so you can learn more.
Sponsor Ads
Report this Page
Created on Jul 31st 2022 14:02. Viewed 128 times.
Comments
No comment, be the first to comment.