Get 3D Wooden Wall Panel With Soundwave Design & Add Style To Your Office
by PRC Agency
PR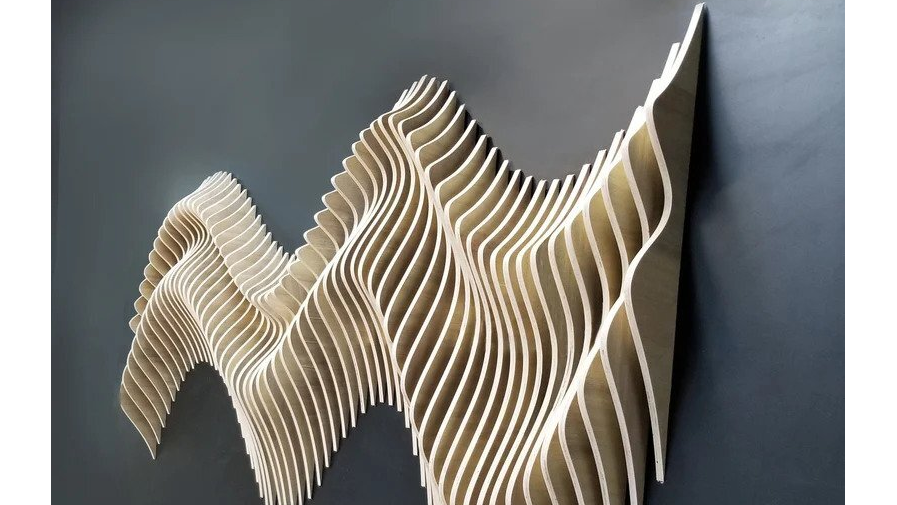 If you thought that walls are only meant to be blank, smooth areas in your home - think again! 3D wall art is transforming the way we view the interior design and creating visually stunning decorations for modern homes!
Want the added "oomph" to your living room or bedroom? Tired of just repainting your walls and wishing you had something different?
There's a perfect solution for you.
Homey Decoration offers you wood wall art and 3D wall wood panels that can be used in various spaces around the home. Each custom design is made of high-quality material and can be easily installed on the walls using nails or tape.
Get yours today at: homeydecoration.com/category/3D-Wall-Panels
Homey Decoration is on a mission to bring affordable elegance to any home across the globe. Among its latest additions is the Puzzles Design 3D wall panel, which creates a visually striking aesthetic and can also be used as a conversation piece. This item is made from natural plant fibers and comes in various colors, including black, dark walnut, classic gray, light brown, and natural brown.
Want something bolder? No problem! Try abstract wood wall art. Coming in three different sizes, the Parametric Wall Panel is best suited for more modern homes that feature sleeker, clean lines. You can use this abstract wall art piece to enhance a lackluster wall or cover a damaged ceiling. Each panel can be repainted or trimmed, depending on your preferences. Check it out at: homeydecoration.com/product/Abstract-Wood-Wall-Art-Parametric-Wall-Art
Homey Decoration also offers an array of other designs for all rooms in the house, from a 3D wall panel fish design for the living room to hexagon, honeycomb wood wall art for the dining room. The goal of the company is to help you enhance the natural look of your home and create visually appealing designs for both yourself and your guests. See more designs at: homeydecoration.com/product/Wooden-Hexagon-Honeycomb-Wood-Hexagon-Wall-Art-Panels and homeydecoration.com/product/Fish-Design-3D-Wall-Panel-Parametric-Wall-Art
The best part? 3D wall art is very easy to install and looks way more expensive than it actually is. Bring sophistication to your home without having to spend hundreds of thousands of dollars!
For all of its designs, Homey Decoration has created an easy-to-understand installation video for buyers. Typically, 3D wall art requires different screws and takes around 2-3 hours to complete. You can also call the company's support team for further assistance.
All 3D wall panels offered by the home decorations supplier come in various stains and sizes. Custom designs may likewise be requested as well.
Elevate your interior style with 3D wooden wall panels from Home Decoration!
Go to: homeydecoration.com/product/Hexagon-Design-3D-Wall-Panel-Per-Sq-Ft so you can learn more.
Sponsor Ads
Report this Page
Created on Nov 27th 2022 02:03. Viewed 59 times.
Comments
No comment, be the first to comment.