Four Types of Libraries You Can Have In Your Own Home
by Kristen White
Blogger
If you are remodeling or building a new home, have you ever considered having a library made for your reading pleasure? If you like to read or collect books, you can dedicate one of your rooms to showing off your book collection or making in the number one room in the home for reading a good tale or gathering information. There is a special connection that homeowners have or can have with books that we buy, read, and above all else, keep. A home library can either be a part of a specialized floor plan, or be an entire room of its own.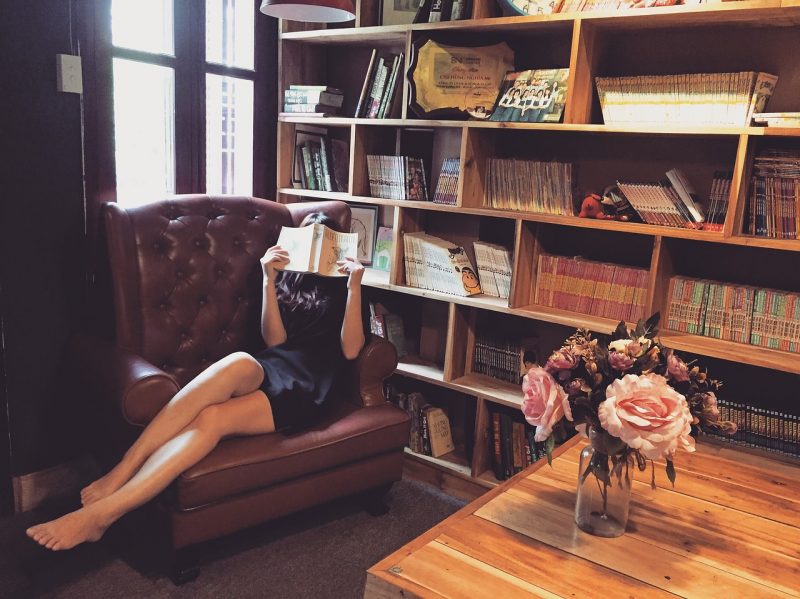 The most important thing to consider when designing your very own library is the location of it inside your home and how public or private you would like it to be. Once you have made up your mind on these basic decisions, you can consider one of multiple different styles and design options that are being created and implemented from others around the world.
Here are some types of home libraries to consider for your new or remodeled home: 1. Classic library
A traditional, classic library has its own level of appeal. While you can learn about how you can create rooms in the most
modern and minimalistic of styles
, they do not compare to the degree of charm in a traditional home library. Included in traditional libraries are spacious bookshelves, an old-fashioned library ladder, a desk or study table, and a comfy lounge chair with its own ottoman. With a vintage library, feel free to grab a good book, put your feet up, and relax.
2. Staircase library
If you seem to be short on space,
building contractors in South London
are thinking of creative ways for how to maximize the same that you are afforded. If you have a high ceiling in one of your rooms, you can install a staircase that can lead to an additional level for reading and study. A bookcase can line your wall and connect the staircase with shelves upon shelves of books. If you are considering the right kind of
straight staircase
, you can also consider each step becoming a drawer for books.
3. Balcony library
Does your home by any chance include an outdoor balcony that looks out at elements of nature or a city skyline? You can enjoy some fresh air and read your favorite book without having to leave your property. For a balcony library, just have building contractors in South London install awnings so that rain or snow cannot touch your furniture, and install shelves or bookcases to line your wall or siding. Order a relaxing chair or two, and you now have an enticing reading area on your balcony.
4. Portable home library
This last alternative is not necessarily a room, but rather a mobile set of racks or shelves that you can move from room to room. If you want to read in your living room, kitchen, or dining room, you can build a moving bookcase and make any room your library. You can read as you eat lunch, before going to bed, or as you wait for your favorite program to start.
Just like the literature that you love reading, your home library can be just as creative. You can decide to build a library made of vintage wood, or give it modern flare with stainless steel. You can go for timeless colors or your favorite colors. There certainly are no limits when it comes to creating your very own library, so feel free to talk with a London builder and interior designer.
Sponsor Ads
Report this Page
Created on Feb 14th 2018 23:56. Viewed 174 times.
Comments
No comment, be the first to comment.