Founder of Wulf Marketing explains the benefits of social media marketing
by Harry Miller
Content Writer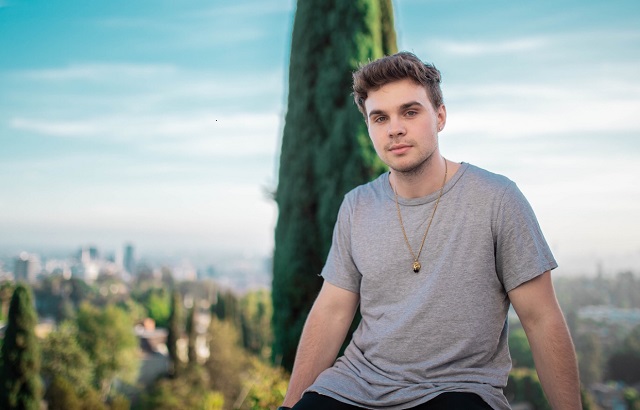 Social media marketing can be defined as one of the most powerful marketing tools available for modern world business owners. It can even deliver positive results to a business owner under the worst economic conditions. That's why social media marketing is recognized as the best method available out there to spread good news under worst conditions. As per Jonathan Foley a native of Niceville, Florida & Founder of Wulf Marketing, gaining international exposure to your business to getting links to your website, SMM plays an important role in the marketing strategy of any type of business.
What is social media marketing?
Social media marketing is all about promoting your products or service on social media networks. Facebook, YouTube, Twitter, MySpace and Instagram are some popular examples of social media networks out there. The best thing about social media networks is that they can be used for FREE. Any person can think of joining a social media network without any hassle. This fact has contributed a lot to the popularity of social networking sites among modern world people. As a business owner, you will be allowed to post your links on social networking sites and promote your products or services. In other words, you can simply promote your business to potential customers who are using social media networks.
The cost associated with SMM
The only investment that is associated with social media marketing is the investment of energy and time. Since social networking websites are specifically designed with user-friendly interfaces for the convenience of users, you will not have to go through much hassle when promoting your products. In fact, you don't need to have any special skills or experience to engage with a successful social media marketing campaign. For example, you don't need to hire a web designer or a program to create an attractive informational post on a social media network. This will assist you to save a lot of time that is meant to be spent on marketing campaigns.
Is social media marketing effective?
Jonathan Foley believes that social media marketing can be considered as a convenient option available for a business owner to tap a huge potential customer group. You can filter the potential customers accordingly and promote your business to people who show an interest in your business niche. Millions of people in every corner of the world have their own accounts on these networks. The number of people who start using these networks increases on a daily basis. A large percentage of social media network users search for information that they need and you will be able to find people who are looking for information that is related to your products or services. When these people come across your informational posts, your traffic and leads will increase exponentially.
From recent studies, it has been identified that social media marketing is more effective than search engine optimization. As you already know, SEO can do wonders to your business. Since SMM is more effective than SEO, you will be able to take your business to a whole new level with it. It has also been identified that popular search engines tend to assign extra weight to the informational posts that are on social media networks. People who own a home-based business suffer from a lack of business networking. They can get the best out of social media networking to link up with potential businesses that show similar interests. It is easy to find a business that you show an interest and follow it. You can also invite them to follow yours. At the end of the day, you will get the chance to expand your business network and find a perfect remedy for isolation.
The benefits that you can get by social media marketing
Your business competitors also seek the assistance of social media marketing in order to enhance their brand visibility and sales volume. You will be able to find them posting information about their products or services. This will give you a better understanding of how to run a successful social media marketing campaign. The best thing is that you can get all this information for free.
Social media marketing can be considered as a natural marketing method. You will be able to get natural backlinks to your websites from high PR domains. In addition, you will be able to promote your business to large groups of people in a natural way. Business experts say that successfully mastered social communities are an excellent source available for a business owner to receive web traffic. The high-quality traffic that you can get from these communities can boost your ranking and help you to establish the business properly in search engine results. Even a new business can experience a boost in sales with social media marketing.
Social media marketing is referred to as a low cost – high return business model. You can even think of launching the marketing campaign on your own. All you need to do is to allocate a specific time slot on your daily schedule for the social media marketing efforts. Or else, you can think of getting the help of freelancers as a cost-effective solution. You don't need to spend thousands of dollars to purchase links and rank your website high up on search engine results. Social media marketing can do it for you for FREE. Almost all the businesses out there use social media marketing to enhance their sales volume and brand visibility. At the end of the day, you will be able to establish your online presence in an effective manner.
As you already know, social media marketing is extremely effective than paid Internet marketing and conventional offline advertising. You can even think of starting an effective social media marketing campaign with a limited budget. The ability to beat isolation is the icing on the cake. Therefore, investing your time and money on a good social media marketing campaign can be considered as an excellent investment done towards the future of your business.
Sponsor Ads
Report this Page
Created on Jul 2nd 2019 13:43. Viewed 584 times.
Comments
No comment, be the first to comment.