FAQs About Home Title Theft
by Rob J.
Quality Links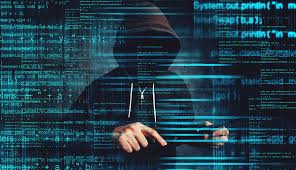 With the evolution of technology, transactions, settling contracts and private conversations are done digitally. But, it comes with a price, as most personal and confidential information is easily obtained. Scammers and thieves have taken advantage of this and used it to commit home title fraud.
To fully protect yourself from this, you first need to understand its basics and how it works. Here are the answers to some frequently asked questions about home title fraud:
What Is Home Title Theft?
Also referred to as house stealing, it's a form of identity theft where a thief forges your signature on a deed and unlawfully transfers the ownership of your property. Unfortunately, they can easily do this through online hacking. Real estate has such high value, so it's no question why scammers make so much effort to falsify documents and signatures.
While anyone can fall victim to home title theft, certain people who are more vulnerable to this crime. Scammers tend to go for owners who have a second or vacation home. Since they don't pay as much attention to these properties as they do with their main residences, it's easy for them to miss bills, memos, or foreclosure notices. This gives thieves extra time to commit fraud.
What Are the Signs of Home Title Theft?
Most homeowners don't notice that they've been scammed until it's too late. Some people think it's a simple matter to get their home back after falling victim to title theft. But, it's a long and difficult process since it's a very serious case.
To ensure that you don't become a victim of house stealing, keep an eye out for these signs:
· Unpaid Bills - Pay attention to notices for unpaid utilities such as water, electricity, or tax when you know that you've already paid for them. It's also worrisome if you're not receiving any bills at all since this could mean that the scammer has changed the recipient address for these.
· Signs of Life - This is for those who have secondary or vacation homes. If there are signs of activity in your property when you know that it's unoccupied, a thief has already taken residence in it.
How Do I Protect Myself from Home Title Theft?
Apart from looking out for warning signs, being diligent with your information and taking simple precautionary steps can go a long way in protecting you from home title theft.
Here are a few steps to follow to keep yourself safe from this scam:
· Check your credit report - Monitor your credit reports and see if there are any financial actions done under your name.
· Check your home's information - Always make sure that there are no changes in your home's information with your county's deed office.
· Hire a third-party service - There are plenty of service providers that can protect you against title fraud. They can give you updates on your home and alert you of any suspicious activities.
Home stealing is becoming more prevalent, which makes it crucial to take precautionary steps to secure

your property

. Thankfully, there are plenty of companies that offer title theft protection.
Report this Page
Created on Mar 26th 2020 12:47. Viewed 33 times.
Comments
No comment, be the first to comment.