Don't Forget to Try These Popular Deserts of Indian Cuisine
by Tom Williams
Restaurants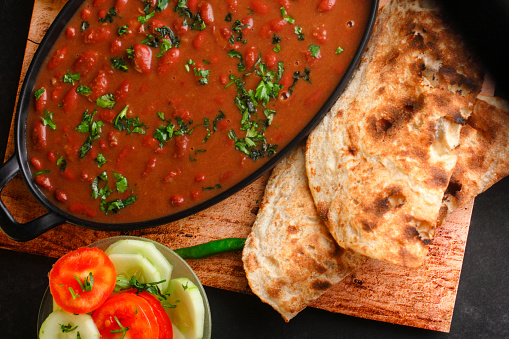 Indian cuisine is incomplete without the sweet and mouth-watering desserts that are not only eaten at restaurants but are also offered during the worship of Indian gods. If you are living in New York City and feeling homesick or want to uplift your mood with mesmerizing food then you must go for Indian food in NYC, and especially order your dessert from Indian cuisine. You must order the following popular Indian desserts that can give you an unforgettable and tasty food experience:
Kheer
Kheer is a classic Indian rice pudding that is believed to have originated 2000 years ago in the Lord Jagannath Temple in Orissa. The kheer consists of boiled rice in the milk with and then sprinkle some saffron on the top of it before serving it. You can also use a combination of milk and condensed milk to make your kheer thicker. The kheer is also garnished with small pieces of almonds, cardamom, and other nuts. Kheer or payasam is a common dish that is served in most Indian ceremonies, festivals, and celebrations.
Gulab Jamun
Gulab Jamun is one of the most popular desserts that are offered at parties, festivals, and on any auspicious occasions. They are soft milk balls that are first deep-fried until they turn golden and then dipped into sweet rose syrup with saffron, green cardamom to give a fantastic flavor. These sweet dumplings have a smooth and creamy texture making them melt in your mouth effortlessly. Ingredients used in gulab jamun such as Khoa, Maida Flour, Baking Powder, Milk, Ghee, and Sugar. It is served hot and fresh and garnished with dried nuts. It is also popular in other Asian countries like Bangladesh, Pakistan, Myanmar, and Nepal.
Rasmalai
The top Indian restaurants in New York City usually serve Rasmalai as a dessert which originated from West Bengal. It is a part of Indian cuisine made from white cream, sugar, milk, and cardamom-flavored cottage cheese. Dried nuts like Almonds, cashews, and saffron are often added to this dessert. The word Rasmalai derives from two Hindi words, that is, 'Ras' meaning 'juice' and 'Malai' meaning 'cream' and it is typically served chilled. Rasmalai is a delicious dessert that is most popular during festivals and on special occasions.
Jalebi
Jalebi is a fried, crispy, and sugar-coated sweet that is most famous in the Northern and Western regions. In some regions of India, Jalebi is considered a popular breakfast food that is served with a glass of warm milk. This addictively delicious Jalebi recipe consists of a batter made up of all-purpose flour, gram flour (besan), baking soda, and water which is then fermented for a few hours. After this, the batter is poured in concentric circles in hot oil. These deep-fried spirals are then dipped in flavored sugar syrup. It is served hot.
Kaju ki Barfi (Cashew Fudge)
The Kaju barfi is a diamond-shaped Indian dessert with a background of historical importance and is made with thickened milk or Rabri mixed with ground cashews and almonds. The other ingredients used while making a Kaju Barfi are sugar, cardamom powder, and ghee butter. When it becomes ready, then it is wrapped in an edible silver foil, hence making it an ideal gift for festivals and special occasions.
Aam Shrikhand
Shrikhand is known to have appeared in writings as early as 1025 AD in the Kannada language. In 'Lokopakara' of Chavundaraya referred to it as Shikarini at that time. In 1594 AD, Shrikhand was mentioned in 'Supa Shastra' by the poet Mangarasa.
Aam Shrikhand is a summer special dessert and its ingredients consist of curd, cream, mangoes, milk, saffron, and cardamom. A muslin cloth is used to filter the curd overnight so that the extra water is removed from it. And once this curd is prepared, it is known as Chakka which is then removed from the muslin cloth. After this, the Chakka is beaten well with powdered sugar, nuts, saffron, and powdered milk to make the shrikhand richer in flavor. However, various methods of preparation are used for the shrikhand recipe and additional ingredients can also be used according to local state customs.
Sponsor Ads
Report this Page
Created on Mar 31st 2022 02:11. Viewed 97 times.
Comments
No comment, be the first to comment.