Do This For Bigger Biceps This Summer
by Neighborhood Trainers
Finding a trainer is a personal choice
When strength training, building up strength and mass in the biceps is something many people strive for. It's very impressive once the area is developed, especially for bodybuilders. When you flex, you'll likely be showing off your biceps, making it essential to spend time taking care of them during your normal exercise routine. With summer coming, there has never been a better time to work on your body and train the biceps as well as other muscles.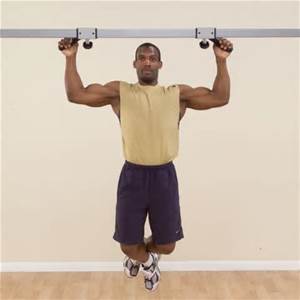 Exercises for Biceps
Working out the biceps means focusing on them during some portion of your workout. If you don't know where to start, a Mamaroneck personal trainer can get you going in the right direction and help you see results fast. There are a lot of trainers in NYC – all you have to do is look in the trainer directory to find someone suited for you.
In the meantime, there are some exercises you can add to your routine to boost strength in your biceps and increase muscle mass. The ones listed below involve curling, or using your arm to lift weight towards your chest or head.
Barbell Curl
This is the most basic exercise for stimulating the muscles in the biceps. Hold the bar, keeping your grip firm and hands shoulder width apart. Arms should be straight, aiming at the floor, and elbows should be about an inch from the sides of your body. Curl the weight towards the chest, making sure the elbows are kept back. Contract your biceps when reaching the chest, then resist the weight as you lower arms to the floor once more.
Incline Dumbbell Curl
This variation of a standing curl is great for building mass. By sitting at an incline, you are able to achieve full motion while getting the maximum amount of stretch when finishing the movement. Precise form is essential to seeing results with this exercise.
Hammer Curl
This exercise covers more than just the biceps, but it still excellent for building up strength and mass in that area. Hold the dumbbells in a neutral position at either side of the body. Curl the dumbbells towards the chest just like in other curling exercises, lowering them slowly.
By doing these workouts, you can see results in your biceps just in time for summer. If you're not seeing the results you want, or if you want results sooner, find a personal trainer near you.
Sponsor Ads
Report this Page
Created on Apr 30th 2019 05:01. Viewed 193 times.
Comments
No comment, be the first to comment.