Delhi Air Pollution: Harmful Health Disorders and Solution
by Oxy99 Cans
oxy99cans
Air pollution in Delhi is getting worse with the Supreme Court of India even reprimanding Delhi government for not taking adequate measures to resolve the problem. On 12th of November the average quality index (AQI) reached 471 which is regarded as the worst in this season so far.

Consequence of pollution is extremely serious for human health. In the wake of such fears, there are fears that the situation might not improve if immediate and strenuous steps are not taken. It is said that deterioration of air quality is the national capital is because of burning of crop stubble, vehicular emissions and the coal-fired plant located outside the city.

Effects Of Air Pollution
On exposure to air pollution it is observed human beings develop various types of health problems. It would not be an exaggeration to say that air pollution is deadly for humans. Inhaling highly polluted air will have both long-term and short-term health consequences.
Long-Term Health Problems
Air pollution is a serious health issue as some of its effects can damage the health of a person for a lifetime. It is the reason it requires immediate action from the government.
Air pollution causes long-term diseases that might even lead to death. Alarm in the civil society because of alarmingly high level of pollution is necessary and timely. It is high time that the concerned authorities take appropriate measures for containing the problem.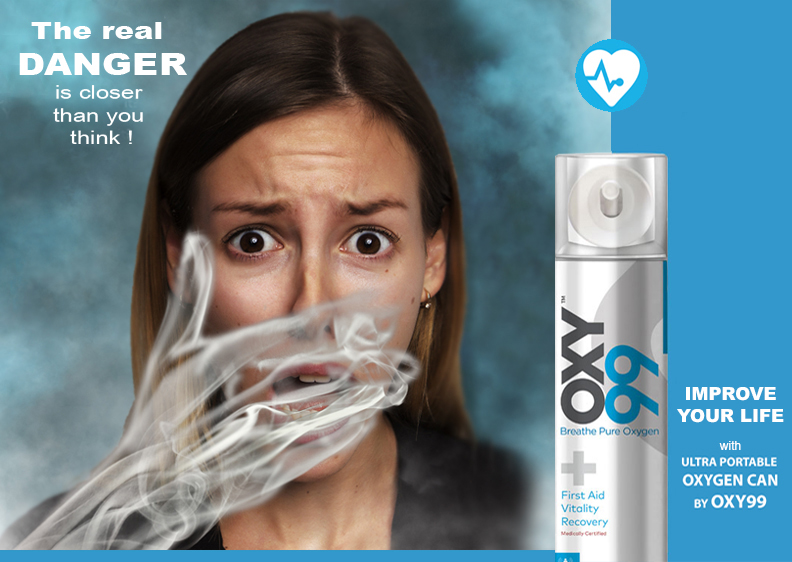 Some Long-Term Health Disorders of Air Pollution
Heart disease
Lung cancer
Emphysema
Sleep Apnea
Chronic headache
Low oxygen
The above-mentioned diseases are few of the diseases that have grave consequences for our health. According to new scientific studies, it is even possible that the air pollution causes birth defects.
Every year it is estimated that around 2.5 million people die because of the harmful effects of air pollution.
Few Short-Term Health Problems of Air Pollution

Apart from the long-term effects, the air pollution might also give rise to various health problems which are short-term in nature.
Some Short-Term Health Problems
Sore eyes, throat, skin and nose
Dizziness
Nausea
Breathlessness
People react differently to the effects of air pollution. Children and old persons are more vulnerable to the harmful effects of air pollution as they have weaker immune systems. Moreover, persons suffering conditions such as heart disease, lung cancer and asthma also face greater risk from the exposure.
Immediate Protection against Side-Effects of Air Pollution
As discussed above, air pollution is a cause of various ailments. It lowers oxygen level in our bloodstream thus reducing our productivity. Our energy level depends on our ability to breathe in adequate amount of oxygen.
As a result of overwhelming pollution, our oxygen intake also decreases significantly which also lowers our energy level as well as intelligence. Over 20% of our body's oxygen supply is consumed by the brain. If the brain does receive sufficient O2 it does not perform at its optimum level.
Low oxygen level is known to be the breeding ground for all types of diseases. However, there are many oxygen companies that offer various portable oxygen cans. OXY99 is the most reputed oxygen company in India offering high quality oxygen products.
Sponsor Ads
Report this Page
Created on Dec 3rd 2021 00:56. Viewed 117 times.
Comments
No comment, be the first to comment.