Create A Mindful Workplace Culture In Richmond With Leading Mindfulness Expert
by PRC Agency
PR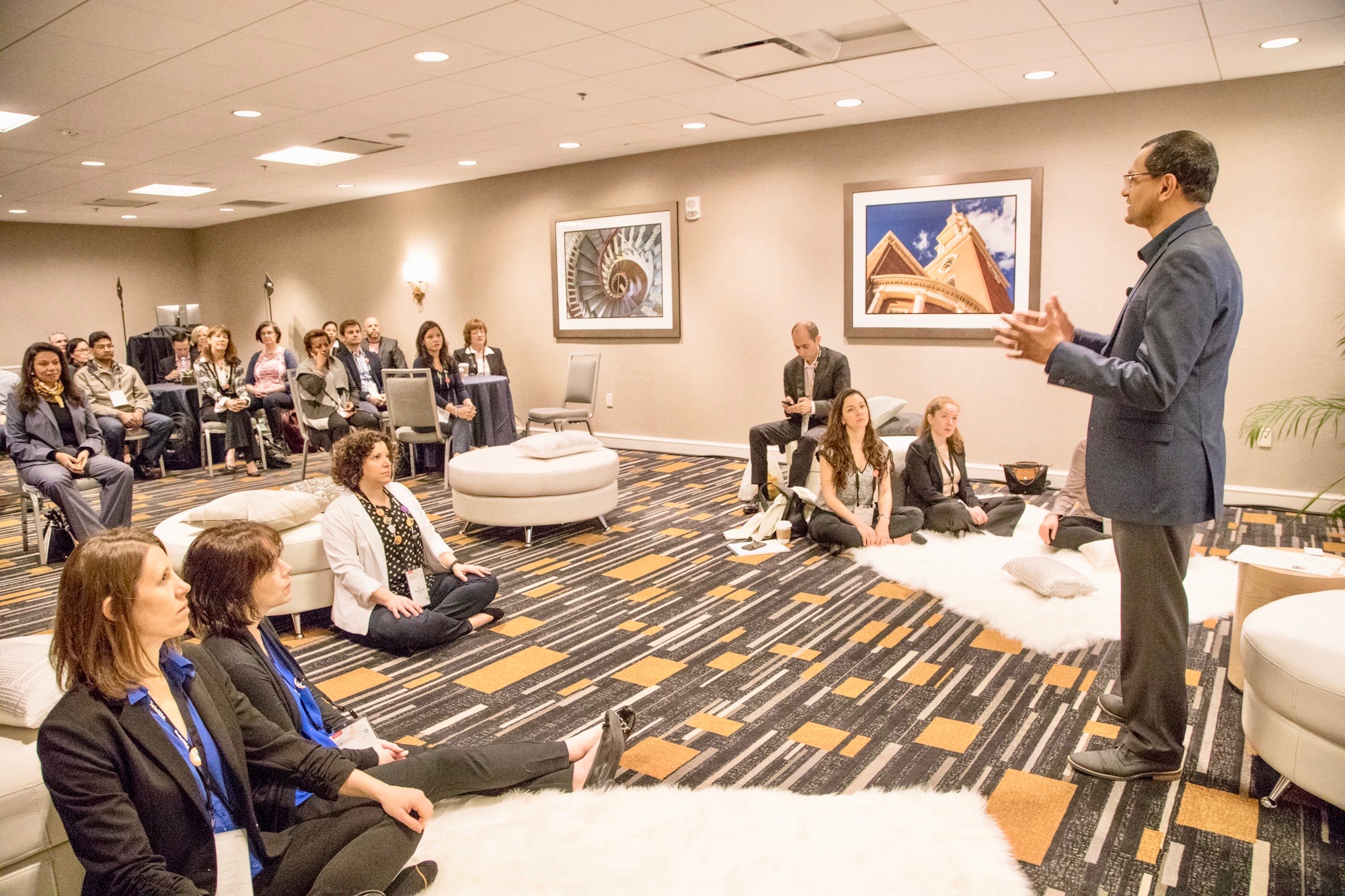 Create a mindful workplace culture — hire Pandit Dasa, a mindfulness and mindful leadership expert, for your next company event and learn how you can make your workplace more productive and engaging!
Go to https://www.panditdasa.com to find more information.
The latest launch aims to provide clients across Richmond, Virginia with keynote address services designed to help clients create a mindful workplace culture.
Pandit Dasa's keynote speeches aim to create a more mindful workplace culture that increases productivity and improves retention. He encourages leadership and co-workers to appreciate and celebrate the success and contributions of others. Pandit also shares the science behind mindfulness and leads you and your group in mindfulness meditation practices.
His keynote speech Mindful Leadership: Walking the Talk and Developing Self-Awareness aims to teach leaders how to inspire and bring out the best from their workforce. It is designed to help you engage and retain top talent. In the end, there is an exercise part of the speech which aims to teach the participants how to appreciate their workforce, communicate with compassion, and build trust.
The aim of the Mindful Leadership keynote speech is for the participants to improve their level of self-awareness, communicate mindfully and with compassion, lead with confidence and humility, better manage their emotions in challenging situations, and implement mindfulness techniques to reduce stress and improve focus and productivity.
The newly announced launch is in line with Pandit Dasa's commitment to helping companies and organizations transform their workplace culture to create a more collaborative and engaging environment.
Pandit Dasa is a former monk, a mindfulness expert, a keynote speaker, and author dedicated to helping businesses create a mindful workplace culture. He aims to provide keynotes that are designed for conferences, company retreats, corporate events, and other social gatherings. He has given keynotes for clients like UNICEF, Google, JPMorgan Chase, and more. You can find more information at https://www.youtube.com/watch?v=MFdbx_kCEPs&feature=youtu.be
A satisfied client said: "Pandit was an engaging and interesting speaker with an extremely timely and relevant topic for today's workplace. We particularly enjoyed the exercise he did. He had everyone in a large room practicing mindfulness."
Ready to book the best keynote speaker? Click on the link above to find out more, and visit https://www.amazon.com/Urban-Monk-Exploring-Consciousness-Divine/dp/0615844235 if you still need more information!
Sponsor Ads
Report this Page
Created on Jul 9th 2022 17:55. Viewed 123 times.
Comments
No comment, be the first to comment.