Common Issues Customers Have with Chatbots and How to Handle Them
by Vladimir Ilic
podroomcreative
Chatbots have become a revolutionized way of handling customer service requests. As Avi Ben Ezra, founder of one of the best chatbot platforms - Snatchbot.me says: "There is going to be exponential growth in the role of chatbots over the next decade. A recent chatbot report released by BI Insider revealed that over 80% of businesses are expected to have implemented some sort of chatbot solution by 2020".
Although the benefits of implementing chatbots to business operations are apparent, not everyone has a positive experience with them. Since chatbots are still in the early stages of development, it is important to understand what they lack, in order to improve in the future.
In this article, we will present some of the most common issues people are faced with when using them, and provide effective solutions.
1. Interactions with bots often lack flow
Although there are many chatbots on different websites, only a few managed to remain relevant. People usually complain how conversations with them are too robotic and impersonal and that they are lacking conversational flow. When interacting with bots, people want both their issues solved but also to feel as if they are really being understood and heard.

Solution:
The solution to this problem is empathy. Before writing a code, developers should ask themselves certain questions. For instance, they have to determine what they would like to get from an interaction with a chatbot, and what particular responses would make the conversation more insightful and personal.
When you provide answers to such questions, you will be able to create a bot which can deliver good responses based on empathy. Moreover, you can make the clients smile by inserting humorous elements to some extent, although bear in mind that it has to be highly professional. That way, even in a situation where a bot fails to solve an entire problem, at least it can make people smile.
When it comes to the language that is being used, it is best that it stays clear and simple without overcomplicating anything. You should focus on the content that is valuable to your clients instead of overloading them with unnecessary pieces of information.
2. They fail to relate to humans
One of the significant problems for bots is to understand basic human language and particular scenarios. Bots that are able to identify and solve an issue quickly are much more useful than the ones who keep asking questions repeatedly.
As they are designed to follow a particular previously determined path, bots can rarely go beyond the programmed script. That means that they cannot even understand the most basic responses if they are not part of their script, which results in repetitive questions and a poor user experience.
Solution:
The best thing to do about this situation is to use machine learning and Natural Language Processing (NLP). This way, they can be programmed to be able to learn from previous conversations with clients. Although the initial bot will probably be limited in the beginning, thanks to these methods, it can expand its "knowledge" and become better and more helpful.
Even if your first bot is limited and simple, if you keep on developing it, it will grow with the use of customer data gathered from past conversations.
3. They cannot solve every problem
As we already mentioned, the majority of bots offer a rather poor user experience. But as technology develops, they can become significantly better. The lack of ability to solve each and every problem doesn't mean that they should be eliminated, but rather further explored.

Solution:
To get the best possible scenarios, use a combination of chatbots and humans. This will attribute to a well-rounded customer experience, and there won't be any problems that bots can't handle, as humans will give them a hand, especially when it comes to the unique requests and some uncommon inquiries.
4. They spam users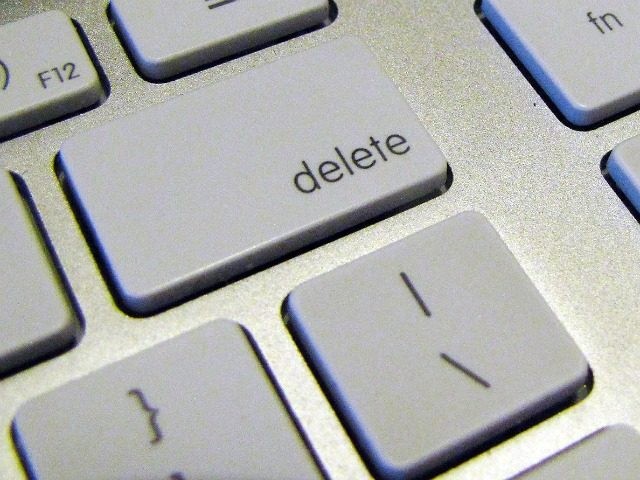 Some businesses simply fail to utilize chatbots for their initial purpose and start using them to spam the visitors of their website with repurposed content and push notifications, which can, let's face it, be quite annoying. Using them as promotional tools can only contribute to a poor customer experience.
Solution:
To avoid the above mentioned situations, build your bots strategically and use them only for what they are designed to do – provide help. Determine your bot's objectives clearly and structure them accordingly.
If executed the right way, chatbots are an irreplaceable brand building tool that will bring numerous benefits to your business, primarily in terms of customer satisfaction and loyalty.
To sum up, even if they are sometimes flawed, chatbots are undoubtedly the future of client communication. They are the most effective way of addressing and solving clients' concerns, so that is why you shouldn't dwell on the results they failed to accomplish, but rather get an insight into their pitfalls and the solutions for them, and we hope that these tips will help you make the process painless.
Sponsor Ads
Report this Page
Created on Mar 4th 2018 07:49. Viewed 562 times.
Comments
No comment, be the first to comment.