Commercial Window Cleaning- How Often Should You Do It?
by Eva Spenser
Innovation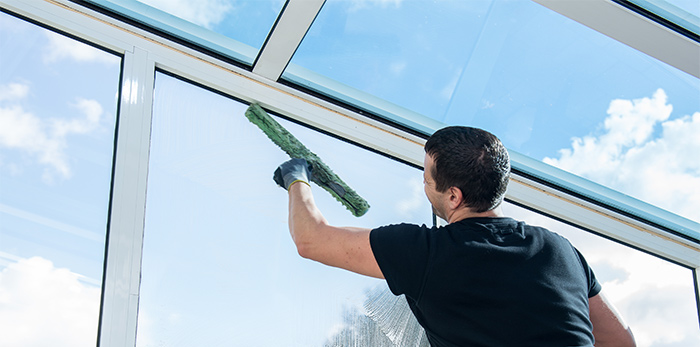 You only get one chance to establish a good impression for your business. It's why you should keep your business windows looking spotless as possible. You might have encountered a commercial building with a messy landscape, trash-laden parking areas and grimy windows. This lack of proper care, cleanliness and maintenance give out all the wrong impressions to both your business associates and visitors.
As a commercial set-up owner, the last thing you want is your visitors and associates to think your business isn't thriving or you don't look after it. Windows allow natural light to get inside the building and brighten up the interior space. But if they are ill-maintained, smudged, and filthy, then can reflect poorly on your business.
Keeping this in mind, you must get your commercial windows cleaned frequently with quality window cleaning experts operating near you. If you happen to wonder how often you should clean your commercial windows, the answer depends on numerous factors – including what kind of business you run.
That's right; your business profile also plays a role in determining how quickly the windows get dirty both outside and inside.
Some Other Influencers Which Dictate How Often You Should Clean Your Commercial Windows
Surrounding Landscape- A commercial set-up surrounded by trees will need windows to be cleaned more frequently. Birds, insects, not to forget the dirt and grime accumulation and the dripping sap in some instances can make those windows very ugly and unappreciative. The same applies if your commercial set-up is around a parking lot or if there is a mulched up area against it.
For such instances; you will require professional window cleaning once every 2-3 months.
Adverse Weather- During rainy seasons; you need to clean those windows more frequently to avoid any mineral deposits associating with water. In this instance; ask one trusted cleaner to visit your commercial premise to inspect the windows. This will tell you how often you should clean them.
The Location- If your business set-up is present in a quiet suburban region in comparison to a busy street or anywhere close to the highway, then you may not need frequent cleaning. Twice every 6 months would suffice.
Frequency of Window Cleaning For Different Commercial Facilities
Health Care- Here everything needs to be properly sanitised. This applies to the windows too and to achieve a well up-kept appearance; you need to get them cleaned every month.
Office- Though it is important to arrange for full-fledged office cleaning twice every year, its windows should be cleaned every month. They are an important area of your commercial set-up to create a good first impression and inspire trust.
Retail Stores- Retail stores tend to receive constant foot traffic. And being a competitive sector, making a positive image is very important.
So, strike a deal with a notable commercial window cleaning company in Sydney to clean those dirty windows once every 2 months.
Restaurants- In contrast to any other commercial sector, restaurants need to clean their windows more often- something like twice in a month. This is due to all the grease and moisture which moves in the air and settles on the windows.
Surmising:
Grimy, fingerprinted and dirty-looking windows will only serve to drive your customer away. But keeping them spotless clean will give them a reason to trust you and engage with you in your business set-up.
So, without procrastinating further, speak to your trusted window cleaning specialists serving across Eastern Suburbs, Sydney and schedule an appointment with them.
Sponsor Ads
Report this Page
Created on Jun 11th 2020 06:04. Viewed 259 times.
Comments
No comment, be the first to comment.