Check the Comparison before Deciding on Volvo Penta Duoprops or MerCruiser Bravo-III
by Zayn Jones
Purchase Original All TypePropellers for Best Perf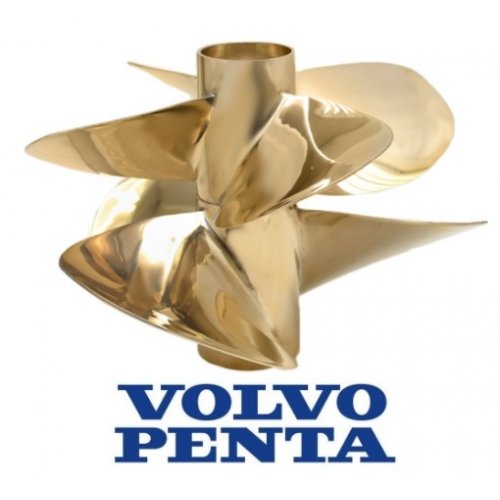 The Volvo Penta duoprops for sterndrive and MerCruiser Bravo-III are now competing head to head. Here is the information you need to navigate you towards a better choice. Check and self-decide between Volvo Penta Duoprops and Bravo-III.
Just a few short years after Volvo Penta introduced the Aquamatic sterndrive, its competitor Mercury Marine quickly followed suit and introduced stern drives of their own. The next great leap forward in sterndrive technology came in 1982 and was again pioneered by Volvo Penta, when they introduced the twin-prop Volvo Penta duoprops drive. Mercury's answer? The MerCruiser Bravo-III.
Addion of a second contra-rotating propeller to the drive unit gives it much better bite on the water. As a result, at the helm you get vastly improving handling, fewer vibrations, better tracking, faster acceleration, better low-speed planning ability, and better slow-speed manoeuvrability. Many of the annoying performance glitches found in single prop drives, such as excessive wandering at low speeds and poor dock-side control, are solved by the addition of that second propeller. Even in reverse, the handling advantages are obvious at the helm. In fact, talk with any boater who's owned both single and twin-prop sterndrive boats, and s/he is sure to say they liked the twin-prop rig more.
Volvo Penta Duoprops vs. Bravo III – What's Best for Improved Performance?
The Volvo Penta duoprops come in DPS, DPH and DPR versions which are available to match different gasoline and diesel power systems up to 380-hp. Volvo claims a few unique features, including a patented hydraulic and X-act steering system with direct-mounted external steering cylinders, and the Powertrim Assistant on EVC models, which terms the drive automatically to predetermined set points.
The MerCruiser Bravo III comes in Bravo III, Bravo III X, and Bravo III XR (four-bladed) versions. Unique perks claimed by Merc include a trim limiter switch and a lube monitor with warning alarm. MerCruiser also has a larger dealer/service network, and parts tend to be less expensive. The biggest advantage the MerCruiser Bravo III can point to, however, is the ability to couple with gasoline engines all the way up to 525-hp.
What's Best to Buy for Better Thrust and Turbo Charged Performance?
Both manufacturers use through-hub exhaust systems, cone clutches (each manufacturer claims that theirs is the smoothest), both say their hydrodynamic lower units minimize drag, and each claim "excellent" or "premier" corrosion resistance. It should be noted that although earlier MerCruiser drives did have some corrosion issues in certain circumstances, today's Bravo III has the MerCruiser SeaCore anti-corrosion system which comes along with a four year warranty - and that matches Volvo's four-year OceanX anti-corrosion system warranty. Both manufacturers also run neck-and-neck in customer satisfaction surveys, including in the J.D. Powers and Associates Marine Competitive Information Engine Study.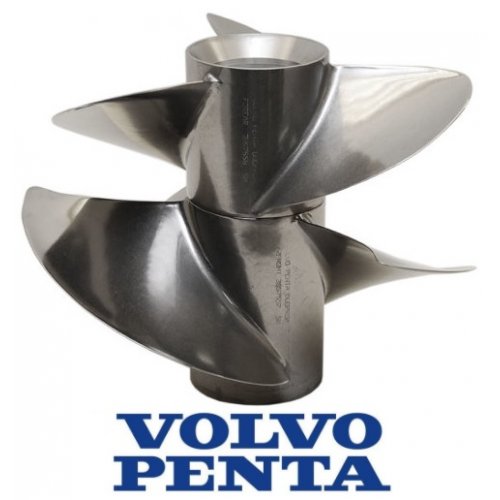 So: if you're buying a new boat, which system should you choose? It's impossible to objectively say which is "best" because there are so many variables involved, some of which may be more or less important to one person or another. Naturally, you'll also want to consider the ins and outs of the stern drive power plants built by these two companies. But a lot will depend on what brand of boat you buy, as well. If it's built by Brunswick, the nation's largest boat builder, Volvo Penta duoprops won't even be an option. Brunswick also owns MerCruiser, so naturally, that's what they put in their boats. Another factor to consider is the dealership you'll be buying from, and your relationship with them. No matter how well your boat runs it'll need to be serviced and maintained, and a close-by dealer who's reliable and fairly priced can make boat ownership a far more pleasant experience.
Get A Prop is your ideal go-to source for buying genuine Volvo Penta duoprops at unbeatable price. Visit to explore more!
Report this Page
Created on Mar 7th 2019 05:20. Viewed 114 times.
Comments
No comment, be the first to comment.