Burbank Aesthetics Supplier Offers Best Diode Laser For Permanent Hair Removal
by PRC Agency
PR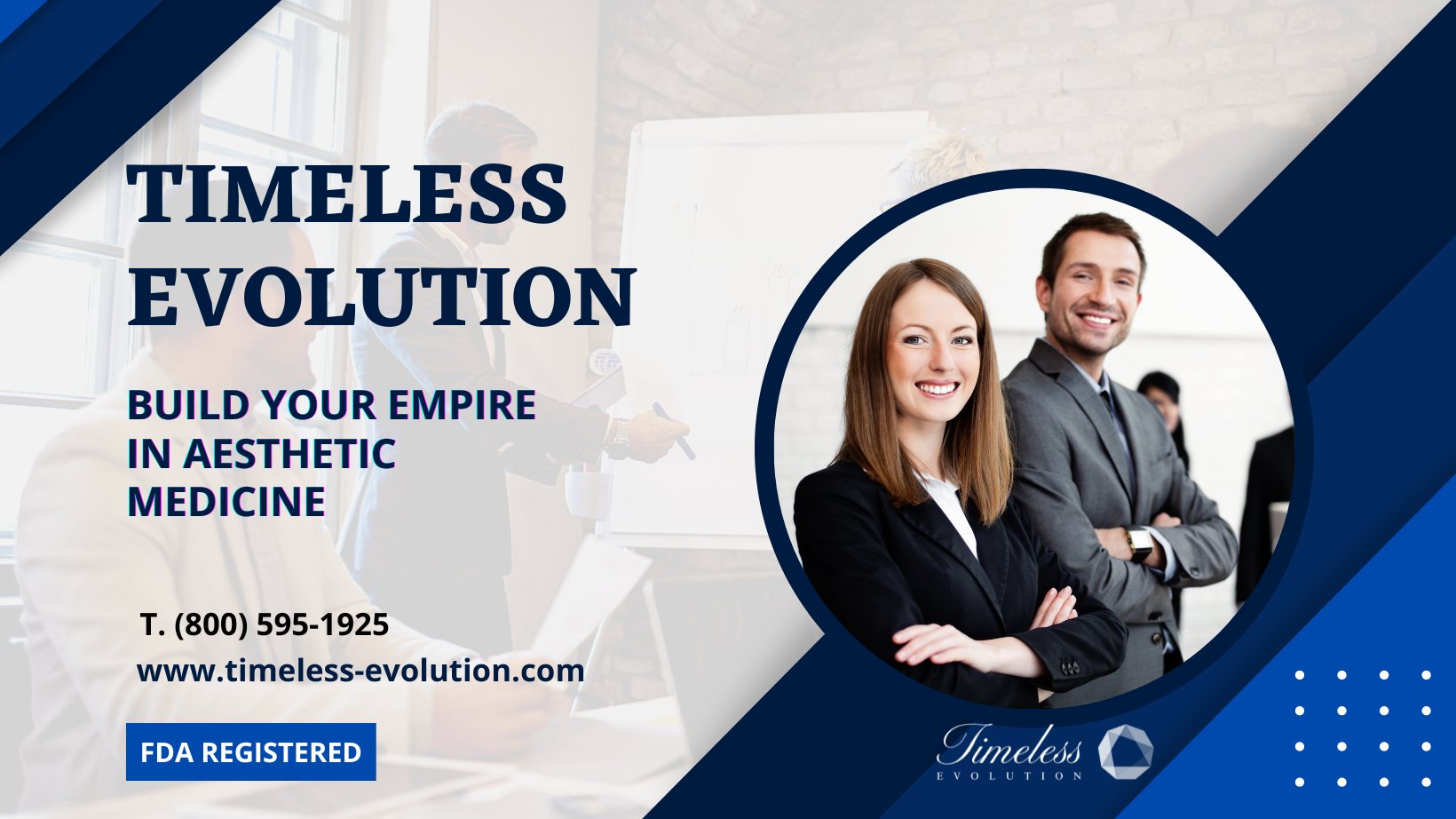 Returning customers means good business, but not when they're returning because they didn't get results. Don't let your patients come back for a redo. Do it right and they'll come back for more!
The company offers diode laser hair removal technology and other medical treatment systems for cosmetic procedures to licensed medical professionals. If you're a physician, nurse practitioner, or physician assistant performing aesthetic procedures, you can rely on them as a trusted supplier of medical devices, machinery, and other products needed to run a successful aesthetic practice.
Check them out at https://timeless-evolution.com
Now you can meet the needs of your patients who want effective and permanent hair removal treatment. Diode laser hair treatments offer the latest in laser hair removal technology and improved comfort for patients during their procedure.
Laser hair removal has become a popular alternative to traditional hair removal methods such as shaving, waxing, and threading. Unlike these other methods, laser treatments can offer permanent hair removal, saving people the time and inconvenience of regularly removing unwanted hair. Lasers work by targeting the hair's melanin, or pigment, and transferring heat to the hair follicle, destroying its ability to grow hair. With newer technology, lasers have become better at targeting individual follicles while reducing the patient's discomfort.
Timeless Evolution's diode laser platform features a triple wavelength laser. As longer wavelengths penetrate deeper into the hair follicle, shorter wavelengths provide higher energy absorption. This triple wavelength action allows the laser to more effectively inhibit hair growth.
In addition to providing the diode laser itself, the company offers a number of educational resources on the proper usage of the machine and patient care during the procedure, ensuring you give your patients effective and lasting results.
Your patients expect the best. That's why they undergo aesthetic procedures in the first place. And as an aesthetics practitioner, you want your patients to represent your best work. Diode lasers are not only more effective than ruby or alexandrite, but they also treat a wider range of skin tones, cause less damage to skin, and work faster than other lasers. That means you can expand your clientele, keep your patients comfortable, and take less time to cover the same area of skin. Both you and your patients will be happy with choosing a diode laser from Timeless Evolution.
The company also offers other medical treatment systems such as fractional CO2 lasers, RF microneedling machines, and aquafacial systems.
As well as selling products, Timeless Evolution offers you training, support, and business coaching to help you run your aesthetic practice. They can help you develop a business plan, navigate legal steps, and build marketing strategies.
A spokesperson for the company said, "We do more than sell equipment and products. With over twenty years of experience in the medical field, we have a comprehensive understanding of the market. We know what it takes to help licensed medical professionals who want to enter this field, and we strive to provide practical assistance where it counts."
Go to https://timeless-evolution.com to see how their equipment can improve your aesthetic practice and your patients' results!
Sponsor Ads
Report this Page
Created on Sep 26th 2022 23:45. Viewed 49 times.
Comments
No comment, be the first to comment.