Build Strength In 10 Minutes With Strength Training for 40+ Adults In Nashville
by PRC Agency
PR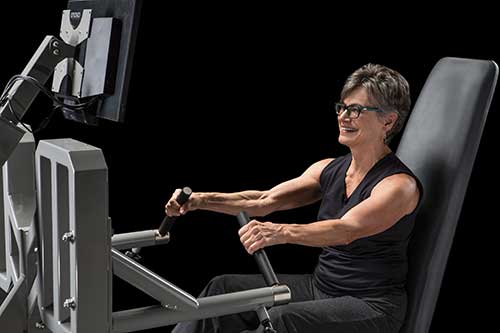 Ready for some good news?
A new weightlifting program for older adults has been launched at Nashville's Quantify Fitness, the gym that applies advancements in science and technology to high-intensity workouts that challenge your muscle groups for far greater rewards than standard workouts.
Their Adaptive Resistance Training (ARX) is especially beneficial for older adults because it burns fat and trims your waistline more efficiently than time spent on the treadmill. It also improves your cardiovascular health and helps control your insulin and blood sugar levels. Best of all, you get a week's worth of activity in one 10-minute session.
So that's 10 minutes to get the same benefits you would spending a week at the gym doing traditional exercise, sound like a plan?
See what Quantify Fitness clients are saying https://quantifyfitness.com/testimonials
The ARX program was built from the results of a report published at The International Journal of Research in Exercise Physiology that found heavy weightlifting and resistance training offer a full range of benefits to older adults that many fitness trainers weren't even aware of. The program is safe - safer than just getting out there and freewheeling the free weights - and it's effective and time efficient.
The gym's high-tech machines and other data monitoring apparatuses ensure you're lifting correctly while the gym's trainers and ARX data readouts monitor your progress. Everything is calibrated and customized to optimize your results.
Think of ARX as "next level isokinetic exercise." It combines computer-controlled, motorized resistance that maintains 100% of its force over the course of the lifting and lowering process. This fatigues your muscles more efficiently than standard resistance training, giving you that 10-minute benefit.
A second study published by Western Colorado University that compared ARX to traditional weightlifting found that participants in the ARX group ended up with twice the strength gains in 1/3 the time the second group spent on traditional weightlifting. The study's ARX group also achieved 3x the fat loss and added 3x the VO2max (aerobic capacity) improvements compared to their counterparts.
A training facility representative says, "Want to improve your body composition? Put on some muscle. This means more time with ARX and less time on the treadmill. If you're an older adult, our new program is great for your fitness and the best thing for your muscles, heart, and bones."
Ready to change your life? Find out more at https://quantifyfitness.com/lifting-weights-for-older-adults
Quantify Fitness 224 S 11th St, Nashville, TN 37206, United States Website https://quantifyfitness.com Phone +1-615-697-3481
Sponsor Ads
Report this Page
Created on Jan 6th 2023 03:56. Viewed 100 times.
Comments
No comment, be the first to comment.