All You Must Know About Your Ticket to Your Dream Fragrance: Decants
by Ashish Kumar
Consultants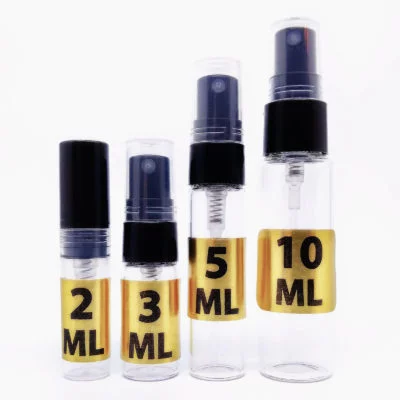 Are you aware of the markets where you get copied and all fake stuff of big brands? If yes, then you must be knowing how heavily the fragrance brands pay for these first copies and fake bottled perfumes under there trademarks.
For those who like to wear their fragrance on sleeves, and have admired it, know what it means to sway in that fragrant elegance. On a platonic level, it's always nice to hear a compliment about how well you smell. But there are still many who dream of smelling a million bucks, but their budget rooms are too small for the expensive perfumes.
Wishing you could own that bottle of luxury which you checked out while wandering in the mall?
Here's your dream come real deal: Decant Perfumes.

Decants allow you to own 'Sample Perfume', an assortment of genuine fragrances at an affordable price. You respected the value of an actual article, and decants are no less than a blessing.
Do not end up confusing
decants
with the sample or mini perfumes. Unlike the tiny sample perfumes, decant perfumes are a reseller's strategy, offering the chance to wear favorite fragrance for a fraction of the full bottle's cost. The perfume reseller is hoping that you'll be back to purchase a full bottle in the future, but that's entirely up to you.
This is a gesture from the sellers who want to turn a small purchaser into a big one, and a big catch for cash-strapped purchasers. They're also a great way to sample a perfume that you're not entirely sure about.
What exactly is Decant?
A fragrance decant is the process where perfume or cologne is poured from its original design house bottle into a sterile sample container. It is essentially a smaller sized vial or bottle of perfume that is not a manufacturer's bottle or is not sealed.
Buying a decant; what to expect?

• Purchase only from a retailer with an established retailer with a good reputation.
• Make sure you get the genuine article.
• A big no to street vendors and backdoor retailers.
• While searching online, remember: if it sounds too good to be true, it probably is.
• The vials and prices vary from retailer to retailer.
To get most out of your purchase, use it thriftily. This will ensure your little bottle goes the distance. Save it for special occasions or for times when you want to smell your absolute best.

This way, you'll be prouder of yourself for cracking this deal! So, sniff for, shop for your decant perfume, and fall in love with your fragrance.


Report this Page
Created on 1 day 9 hours ago. Viewed 38 times.
Comments
No comment, be the first to comment.