A Commercial Kitchen Steam Kettle Can Revolutionize Your Kitchen
by Francois Faucon
Trusted Restaurant Supply Store in Texas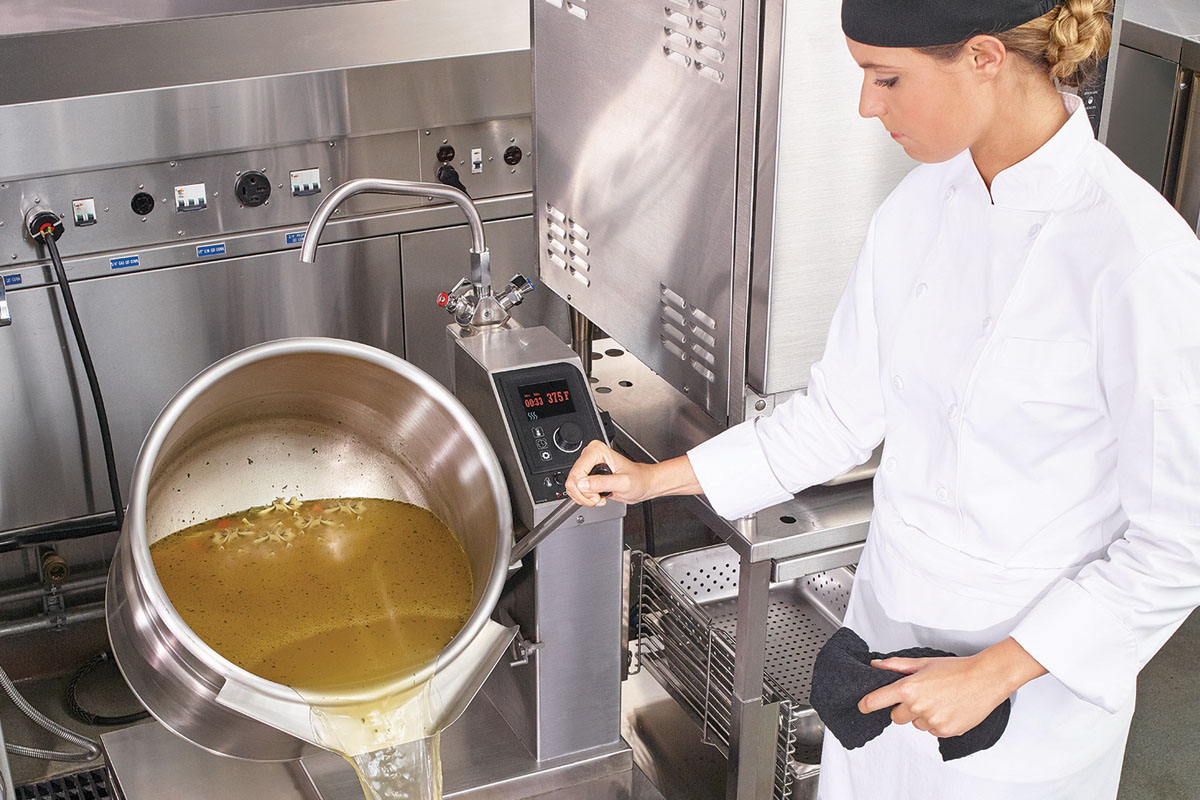 A commercial kitchen steamer can transform a basic restaurant kitchen into a powerful source of productivity. A commercial kitchen steam kettle, allows chefs to prepare large quantities of food faster than with one burner on a range. Although these pieces of equipment can be costly, the long-term labor savings and increased production may make them a worthwhile investment.
The steam boiler and brasier for commercial kitchens circulate steam through the walls to distribute heat evenly. You can choose to power your unit with steam, gas, or electric; all units come in a variety of sizes and options that will fit any commercial or hotel kitchen design.
Stationary Steam Kettle
The commercial steam kettle can be used to make soups and stocks that are strainer- or pureed. Because they are stationary, they cannot be used to remove food from the bottom. These kettles are especially useful for stock preparation because they drain from their bottom. This allows you to stop the draining before reaching the upper-fat level. This makes it easier to remove fat from stock.
Tilting Steam Kettle
These kettles can be used to prepare large amounts of soups or stews. They are tiltable for easy emptying. A floor trough should be placed directly in front of the kettle to make it easy to clean spills and wash them. The exact placement of the trough to accommodate the pouring path of the liquid being emptied is equally important.
Industrial Steam Kettle
These commercial steam kettles are more commonly used in large production areas such as hospitals, correctional facilities, and institutions. If your production volume dictates, the steam kettles can be used in commercial or restaurant kitchens. These kettles are capable of constant stirring, blending, and interior bowl scraping. They can be used to almost replace employees by automating many of the culinary maintenance tasks required during cooking.
Counter-Top Steam Kettle
These units can be used in areas where there is little space or when smaller batches are being produced. They can be placed on a table or stand so they can be integrated into a cooking system with minimal space.
Commercial Kitchen Steam Kettle Tables
A dual kettle table is a great option for restaurants that make many soups and sauces regularly. The integrated table can hold standard-sized kitchen pans and is ideal for product removal.
Brasier
The commercial kitchen steam kettle's sibling is the one with a flat bottom. A flat bottom makes it easy for chefs to cook vegetables, sauté proteins and poach eggs. You can also purchase these units with many of the same accessories that you get for kettles.
Combination Kettle & Brasier Table
A combination kettle table offers the best of both a commercial steam kettle and a brasier in a compact unit. The smaller footprint allows commercial kitchens and restaurants to increase their production. Combination units are an excellent choice for maximizing production in small spaces.
Texas Restaurant Supply is the leading restaurant supply store in Texas. We buy and sell new/used restaurant equipment in Texas and nationwide. We pay top dollar for quality used restaurant equipment, kitchen supplies, hotel, and restaurant equipment in Texas and nationwide.
(972) 579-4612
2100 E Union Bower Rd, Irving, 75061 Texas
Sponsor Ads
Report this Page
Created on Jan 13th 2023 04:14. Viewed 60 times.
Comments
No comment, be the first to comment.