6 Reasons You Should Invest in Social Media Marketing
by Claire J.
Content Manager
If you're a business owner there's no legitimate reason for you to forgo social media marketing.
You'll have unlimited access to the feeds of potential customers and have your ads placed in locations that truly leave an impression. With Facebook, Twitter and Instagram being home to almost 3 billion users, there's almost no better place to inject your marketing dollars in 2019 than in social media marketing.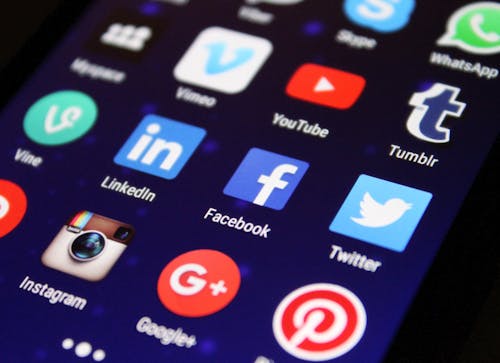 For those still on the fence about social media marketing, we have six concrete reasons you should invest in social media marketing. Take a look below.
You'll Improve Brand Recognition
There's nothing better than having a consumer base knowing your business's name, products and service offering just by seeing an ad or logo.
Investing in social media marketing is going to give you a massive increase in brand recognition by offering visuals front and centre for your customers where they'll be able to engage with (and remember) what your business's media looks like.
We suggest reaching out to a graphic designer to enhance your marketing by creating a unique visual style for all of your marketing assets. This way, the second a social media user sees an image, a graphic or something as simple as a flyer, they'll know exactly which brand it came from and be more inclined to interact with it.
You Can Offer Flawless Customer Service
Gone are the days of answering emails and phone calls for customer service purposes. Today, customer service goes hand in hand with social media marketing.
All of the ads and or posts you place online will have a link to your profiles, which will mean answering the questions customers have can be done instantly in your direct messages. As a result of answering questions and queries right away, you could be boosting the chances of a sale.
You're Able to Use Video More Easily
With attention spans becoming shorter and shorter every year, it's important to find ways to grab the attention of customers. Social media, in particular video, offers a great opportunity to grab users attention.
Investing in social media allows you to better engage your customers and provide them with insightful and sharable media that gets your message to as many users as possible.
Just a few minutes on Canva can leave you with fantastic interactive graphics that you're able to post on social media to drive conversions and advertise products. Remember, video has quickly climbed to the top of social media with 78 per cent of users watching online videos each week. Social media gets your marketing videos and content to where the people are.
High ROI Means Advertising Loans Aren't an Issue
One of the most attractive things for business owners when it comes to social media advertising is the low cost and high ROI. Essentially, you're getting a whole lot of targeted bang for your buck, even if you're only spending fifty dollars.
With more than 80 per cent of marketers using paid social media marketing and consistently receiving high ROI, it should be no problem for you to use borrowed or loaned money from services like CashnGo for your ad campaigns. You'll likely have your investment returned one way or another, which means there's low risk.
You'll Be More Easily Found on Google
Of course, SEO is on everyone's mind in business, and when paired with social media marketing you have a winning system.
A little known fact is that the more you post and the more paid ads you place on your social media accounts, the higher your SEO rank could potentially be - but not for the reasons you think.
On a search engine like Google, your content could be inadvertently shared to heavily SEO-optimised websites, which will help boost your website and social media rankings in an indirect way. Another great reason to prioritise investing in social media marketing.
Web Traffic Will Explode
Lastly, a correctly designed social media advertisement with essential information, call to action and a link to your website is going to majorly boost your web traffic.
As we know, social media is where the people are and your website is where you want them to be. Paid social media marketing is a surefire way to capture those audiences and redirect them to your website.
This is the easiest way for your potential customers to find you. There's no need for them to search your website name on Google, find your social accounts or undertake any other lengthy search. Simply provide an ad and a link and you're all set.
Sponsor Ads
Report this Page
Created on Apr 9th 2019 01:53. Viewed 937 times.
Comments
No comment, be the first to comment.