5 smart ways to prepare for a job interview
by TM Maria
Be a king in your own kingdom
If you applied for a job opportunity and now have an interview, it means that you were chosen among many applicants to be in that position. They will interview you to know if you are the candidate they are needing, now the task is to convince them that you are good enough to get the job. The key is the preparation prior to the interview. Here are five smart ways to prepare for a job interview: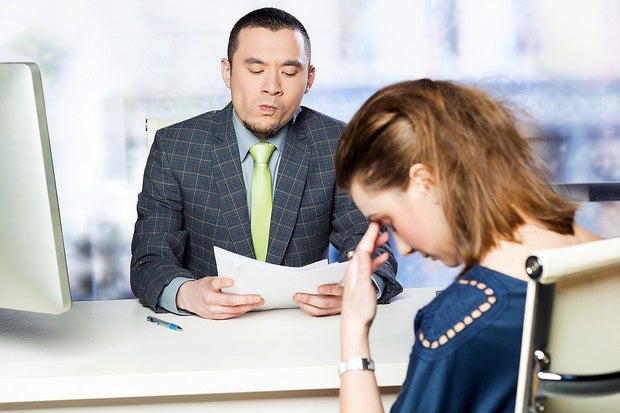 Body language and appropriate clothing

The important thing during an interview is body language. Never let the interviewer feel that you are not interested in the interview. Keep your body posture and always smile when answering the questions. Dress appropriately as the image you project will tell a lot about you.
Be prepared
If you are prepared, you will feel more confident. Trust has a lot to do with how you present yourself for a job. Highlight your good attitude and your enthusiasm. Never forget to ask questions, but only when asked. Your questions show your interest in the company and that you want to join and be part of it.
Find information about the company
Before going to the interview, find out about the company. If you can, look for the location in advance so you do not arrive late. Visit their website so you can find the necessary information. Find out what the job offer you postulated is about and ask for a description of the activities to be carried out.
Show respect
Listen carefully to the interviewer, it does not matter if you get the position or not, an interviewer is giving you an opportunity for your professional growth and therefore deserves respect. Put the phone in "silent mode" before going to the interview or in any case turn it off to avoid some type of inconvenience.
Think before answering
Wait a few seconds after the employer stops talking to make sure you hear the whole question. Do not deviate from the subject, or respond directly. Be sure to answer all parts of the employer's question fluently and clearly.
Keep in mind that it is necessary to evaluate yourself and find areas where you can improve. Here are some tips that can help you make a good impression at your next job interview. To get help from the experts follow interview coach.
Sponsor Ads
Report this Page
Created on Jul 24th 2018 14:51. Viewed 2,293 times.
Comments
No comment, be the first to comment.